I'm bringing back "Click Here" to share what I'm reading from blogs, books, and the Bible. (Amazon affiliate links included).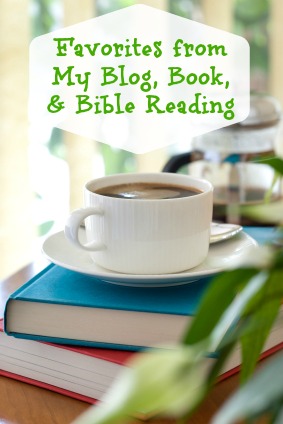 From Blogs:
From Books: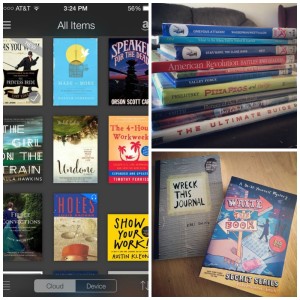 David and I went to the library this week and checked out lots of books about the Revolutionary War. We've been studying it using the Liberty's Kids DVDs and in the coming weeks, he and Lee have a field trip to Philadelphia planned. Audible had the Hunger Games series on sale so I downloaded all three. I've been listening to them all week and didn't do much reading because I was having headaches each day and wasn't sure if it was vision related (it turned out to be stress related). I did read parts of The 4 Hour Body and As You Wish (which Lee read all of and enjoyed!).
From the Bible:
I've been hanging out in Job lately, and the Psalms. I'm so thankful the Bible presents every human emotion and gives hope in suffering.
Romans 5:2-4 "Through him we have also obtained access by faith into this grace in which we stand, and we rejoice in hope of the glory of God. Not only that, but we rejoice in our sufferings, knowing that suffering produces endurance, and endurance produces character, and character produces hope,"