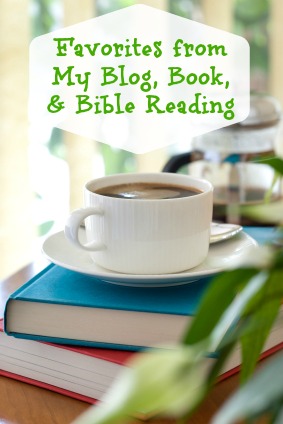 From Blogs:
From Jen Wilkin, More Pressing Than Women Preachers. "I am not interested in the pulpit. But I cherish the hope it will one day yield up a sermon on the priesthood of all believers: 'Brothers, We Are Not All Brothers.' Treasure the brotherhood of the pastorate, but for the love of the church, invite your sisters to take a seat at the ministry table, a seat you may reflexively want to fill with a man. Debate the question of women preaching until Jesus returns if you must. But when he does, may he be greeted by a church whose practice affirms its belief that the equal value of men and women was never open to debate."
I'm excited about this series from The Gospel Coalition with Nancy Guthrie and guests talking about how to teach the Bible.
From books:
I didn't add any new books to my stack since last week. Better Than Before is due back to the library so I've been trying to finish it! I may write an entire post about what I've learned from the book, but here's a quote from the beginning that sets the tone:
"For good and bad, habits are the invisible architecture of daily life. Research suggests that about 40 percent of our behavior is repeated almost daily, and mostly in the same context."
From the Bible:
One of my favorite passages has been on my mind this week. It's what I pray over David. (Here's what I pray for James.)
And so, from the day we heard, we have not ceased to pray for you, asking that you may be filled with the knowledge of his will in all spiritual wisdom and understanding, so as to walk in a manner worthy of the Lord, fully pleasing to him, bearing fruit in every good work and increasing in the knowledge of God. May you be strengthened with all power, according to his glorious might, for all endurance and patience with joy, giving thanks to the Father, who has qualified you to share in the inheritance of the saints in light. Colossians 1:9-12
Around our house:
James started off the week with a stomach bug, which meant we had to rearrange everything we had planned for Monday and Tuesday. He was back at school Wednesday though and was super happy to be there. He doesn't have many days left! David took the state required standardized test. He did well but we are glad to have that behind us. Next week we meet with our evaluator so I need finish his portfolio and we have a few more things to squeeze into this school year. We did lots of spring cleaning and it feels good to have less stuff around!