Writing, Blogging, and Literature: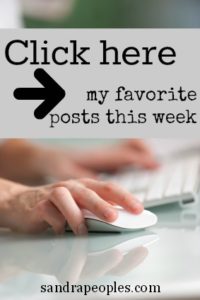 "We get emails from authors every day who are confused, overwhelmed, fed up and tired of being jerked around on the Wild Wheel of Publishing Success. The complaints themselves really boil down to this one, simple truth: your writing career isn't where you want it to be.
But, to me, the really interesting question is: Why?"
Mothering
"Mother's Day can feel painful for many of us, but I would like to argue the pain is present partially because we have not seen what God has given us to fill the void."
"These years are not always easy.  It's hard to let go of the control we've had in our children's lives.  But the teenage years can be a wonderful experience and I have to admit, I LOVE it when my daughter comes to me to share what she's read or learned all on her own."
Two posts I'm still processing . . .