It's the first Monday of 2014 and I'm already putting my one word into practice. My husband is off to work. My little one is off to school. My big one is cleaning his room and listening to an audio book. And I'm getting a work out in. (OK, just half a work out. But it's been a while.) I've trouble shooted  (shot?) on Not Alone and returned emails (I'm awful at returning emails). I swept the floor, decided what we're having for lunch, and started my grocery store list for later today.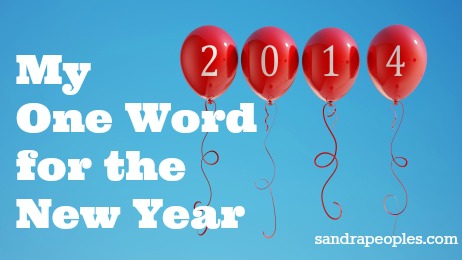 Mondays are usually like that. For me, they are the easiest days to reach my goals. To achieve the ideal day. Tomorrow may be different. The arctic blast that's covering the nation will reach my house. James may not go to school. I may not work out. Emails may not get answered. David may get more screen time than homeschool time. Dinner may be leftovers. But that's OK. I need the busy days and the quiet days. My one word for 2014 has room for both …
2014 is the year I hustle.
Or, at least the plan is to hustle about half the time. I'll hustle during the ideal days, so I can relax when other days don't go as planned. I'll hustle to book editing clients and make their books better, but I may go to bed with laundry unfolded and dirty dishes in the sink. I'll hustle to get my Sunday school lesson ready each week, but may not answer every tweet or Facebook comment.  I'll hustle until we bring Joel home, then I'll relax as we get into a new normal routine.
When December rolls around again (it seems each year goes by faster than the one before!) I want to look back and be proud of how I hustled. I also want to be proud of how my hustle days made other days smoother. How hustle hours made rest hours sweeter.
My friend Teri Lynne reminds me balance is a myth. We can't make every day look the exact same. We wouldn't want to. I don't want to put perfect days on one side of the scale and imperfect days on the other to determine my success. I want to find perfect moments in every day. I want to give myself grace for all the imperfect moments in each day.
Putting my one word for 2014 into action will help make each day feel purposeful, even if it isn't perfect.
Let's hustle.