This is episode 56, and today I'm sharing my updated meal planning routine! It's been almost a year since my first episode about meal planning, back in episode 11, and I've made some changes since then! Why? Well, because what works for us keeps evolving. Maybe like me you want to think about what is working and what isn't working about your meal planning routine and make some adjustments!
This week's sponsor, the Rising Above Ministries App!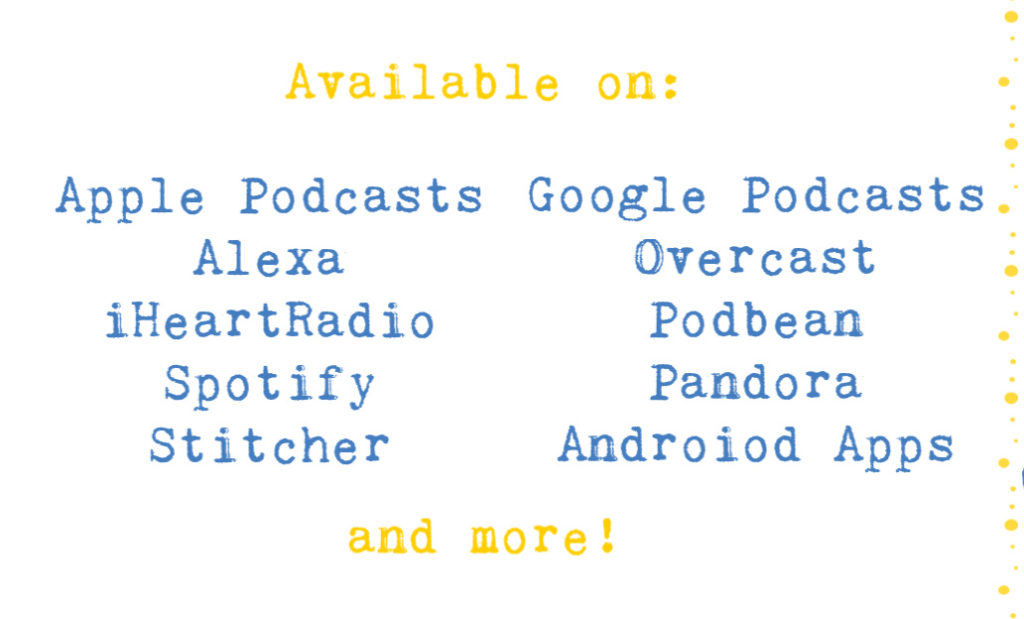 Quick Links:

Transcript:
January 25th – Meal Planning
Hi friends, this is Self-Care and Soul Care for the Caregiver, and I'm your host Sandra Peoples. To us, self-care isn't a luxury—it's a necessity. We need to take better care of ourselves so we can care for those God has entrusted to us.
This is episode 56, and today I'm sharing my updated meal planning routine! It's been almost a year since my first episode about meal planning, back in episode 11, and I've made some changes since then! Why? Well, because what works for us keeps evolving. Especially through everyone being home more last year and even into this year. Maybe like me you want to think about what is working and what isn't working about your meal planning routine and make some adjustments!
Before we jump into today's topic, I want to let you know about a new app I love, it's from Rising Above Ministries. You've heard me talk about Rising Above before and all they do to encourage moms and caregivers. And now they have an app to make it easy to keep up with all they offer! I'll tell you more about it at the end of the episode, so stay tuned!
Ok, friends, if this is your first time listening to the podcast, one of our big themes is decreasing decision fatigue. Decision fatigue is what happens when you spend the entire day making big and little decisions for yourself and others around you, and it flat wears you out. One of the biggest ways I know I'm experiencing decision fatigue is when it's dinner time and I can't make a decision about what we're going to eat. For me, one of the biggest ways to eliminate decision fatigue is to make a meal plan. I talked about it back in episode 11 and shared when and how I do it. The general plan still works for me, but I've made some adjustments based on our needs right now. I'll talk through those today and hopefully you'll find something to apply to your meal routine that will make it easier on you!
If you listened to episode 11 or even follow me on Instagram where I've posted about it for years, you may remember that I have themes for each day of the week to help me narrow down what's for dinner. Last year my categories were:
Mondays: something new or old favorite
Tuesdays: Mexican
Wednesdays: quick meals
Thursdays: bowl
Fridays: comfort food
That morphed a little since last February, back in the pre-covid days. It changed big time last year of course when we were all home for every meal. And it has changed again as some things are starting back up again, like church activities on Wednesday nights. Also, our family routines changed in the new year—I started a new job and James now goes to school 5 days a week instead of therapy 2 days and school 3 days (this puts him home at the same time every day instead of me leaving the house at 1:30 to pick him up and having him home early on therapy days). I'm sure your family rhythms look different now than they did a year ago or even 6 months ago. If you're looking to start or revamp your meal planning routine, thinking about your new routine is a good place to start!
You'll also want to think about what isn't working for you right now. For us, there were two meals during the week that had gotten stressful—Friday night dinners and Sunday lunches. On Friday evenings I wanted as much of a break as everyone else in the family was getting. And on Sundays, without a good plan we had defaulted to eating out pretty often but didn't love the fast food we usually got.
So I overhauled the menu plan and I'm excited to share the details with you today! We're actually going to start on Saturday though because what happens on Saturday helps me the whole rest of the week!
As I mentioned in last week's episode on how we celebrate the Sabbath, on Saturdays we do things we enjoy. And what Lee enjoys the most is grilling! He has a gas grill, a charcoal grill, a Webber smoky mountain smoker, and recently got a big off set smoker. Since he enjoys grilling so much, I decided to put him to work by grilling or smoking enough meat to feed us a couple meals throughout the week. So on most Saturdays, we have Chick fil A for lunch after picking up David from his play rehearsal and for dinner we have hamburgers, just like I've done on Saturdays for most of my life. But, instead of cooking four burgers for one meal, he usually grills 8 or more—four for dinner that night and the rest for James to eat on nights he doesn't eat what I'm making (which is most nights).
The burgers are on the gas grill, and on the smoker we usually have something else going. He's from North Carolina, where they like pork bbq. We're in Texas now though, where brisket is king. So when we talk about BBQ, it includes both pork and beef, depending on what he's in the mood for. He also smokes whole chickens, turkey breasts, and ribs. On the weekends, he picks one or two meats and keeps smoker going all day. No kidding, the pork and brisket take 10-12 hours, so it's truly going all day. I plan the next week's meals around what he smokes on Saturdays.
On Sundays James wants two things: church and orange pizza. Orange pizza is Little Caesar's; it comes in an orange box. If you follow me on Facebook, you may have seen that a couple weeks ago we pulled up and they gave me the total for our usual order instead of me having to ask for it! We are officially regulars! As thankful as we are for Little Caesar's, not everyone in the family likes it as much as James does. So most weeks we were going there and to another drive thru or two to get what the rest of us wanted. But that meant eating out three days in a row, and it was too much.
Since our church started meeting together in person again, we've gone to two services instead of one so there's room to stay socially distanced. James has his class during the first service hour, so I go to that service and then we come home. Lee and David are at church for both services, so now I have some time before they get home to make something for our lunch. What works best is something in the crock pot that can stay warm until they get home, which is helpful if Lee has a meeting after church. This routine is working much better than when we were eating out. On Sunday nights everyone is on their own. It's the night our 15 yo is the most likely to talk Lee into taking him to Taco Bell, but we're usually happy with nachos at home, or popcorn, or cheese and crackers and deer sausage.
For our weeknight meals, having theme nights still works well. I have had to make the categories a little easier on me since I often don't have time to prep during the day like I did before when I wasn't working as many hours.
On Mondays, it's something in a bowl: pasta, soup or chili, or a rice bowl using chicken Lee grilled over the weekend. On Tuesdays it's Mexican food: most often tacos with ground beef or ground turkey. Or even fish tacos if those sound good. On Wednesdays, our church activities have started up again. So David eats with the youth group, James usually has a reheated burger, and Lee and I eat leftovers since he eats late and I eat early.
On Thursdays I do a double night: which means I double the recipe to make enough to freeze or share. It's helpful for Lee to know I'll be making enough food to share since he hears about sick church members and can offer to take food by on a Thursday evening. Some weeks I may not double the recipe, but double one part of it. Like make twice as much rice as I need, and then sauté veggies and put sauce on chicken Lee had smoked and put them all together for the freezer.
So that leaves Friday nights, another meal that was causing me stress. But now we do homemade pizza on Friday nights. I'm still experimenting with dough recipes to find one that we all love that works well in our humid Houston weather, but having the meal already planned is a big help. And it doesn't feel boring because we can do lots of different toppings. Pepperoni is James's favorite, but we're also trying to find a good Alfredo recipe he likes since the CiCi's in our town closed and he liked their "white pizza" as he called it.
Our lunches are different than they were a year ago since David is homeschooled now and Lee doesn't have as many lunches out with people anymore. This is also when the meat Lee grilled comes in handy! We often have bbq baked potatoes or bbq sandwiches. This is also the time I'm teaching David to make some things for all of us. I got a new airfryer for Christmas, and our Facebook group for Abiding Caregivers, convinced me to give it a try! I think he and I could learn recipes on it together! It seems easy to use!
Let's recap all the elements I've mentioned in case you want to add just one or two to your routine:
Grilling on the weekend – you may not want to grill all day like Lee does, but it might work for your family to batch cook on the weekends to help save time during the week
Theme nights for dinner – I will probably always love theme nights to help me narrow down choices. Here's a list of theme ideas that you may want to include in your plan: Mexican, Asian, Mediterranean, quick foods (could be like freezer meals or hot dogs), bowl nights, family favorites, meatless meals, pasta, crock pot, stir-fry, pizza, or breakfast for dinner.
Pizza Fridays – Even if you don't have a theme every night, having a theme one night a week is a big help, like pizza Fridays or burgers on Saturdays.
Again let me say, the goal is to decrease decision fatigue. You can pick from all these ideas and do what sounds the easiest to you. The best way to start is by thinking through your week and evaluating what's working and not working. If weekends are hard, or lunches are hard, or weeknights are exhausting, hopefully one of these ideas will help! It doesn't go exactly according to plan at our house every day. For example, yesterday Lee and David wanted Taco Bell for lunch after church. So we did that instead of something from the crockpot. But what was most helpful was having a plan to adjust instead of deciding on the fly when we're hangry (that's hungry + angry, and it's real).
As we close, let's pray together. I actually am going to use the prayer I included in episode 11 when we talked about this for the first time because when I read the show notes again, I really liked this prayer:
Heavenly Father, what we eat matters to you. From the garden in Genesis to the Marriage Super of the Lamb in Revelation we read about food you provide and meals you plan. Some of my favorite stories in Your Word include food, like when David invited Mephibosheth to his table in honor of his friend and Mephibosheth's father Jonathan. Or when Your Son Jesus made breakfast on the beach for the disciples after His resurrection. Meal planning can feel monotonous at times, but it's one of the most practical ways we can show love to others. You provide food for us and we prepare it for them. Help us this week as we plan and cook meals for our family and anyone you bring to our tables. In Jesus's name, amen.
If you need help planning your meals, deciding on themes, and making your grocery list, I have a printable for that! I'll link it in the shownotes at sandrapeoples.com/thepodcast under episode 56. Now let me tell you more about the Rising Above Ministries App!
Are you a special-needs parent or caregiver who craves connection with others? Do you walk a hard, lonely road of caregiving and feel like no one understands? Does each day leave you drained with no refreshment in sight?
Rising Above Ministries desires for your journey to be different! Their mission is to bring the love of God and hope in Christ to special needs families through support, encouragement, inspiration, and community.
This mission has challenged them to create an app designed just for special-needs families like yours. Download the Rising Above Ministries app to receive resources, encouragement, prayer, and community as you walk the special-needs journey, no longer alone, but with others and with a purpose!
Whether you are a beginner special needs parent with a new diagnosis, or you've been a caregiver to someone with special needs for years, we would love for you to download the app –available in the App Store or Google Play– and join with our community as we walk this road TOGETEHER. 
Thanks for spending time with me today friends! Make sure you're in our Abiding Caregivers Facebook group so we can hang out every day and you can ask questions from others who are abiding in Christ as they live out their callings. Be sure to share this episode with a friend who might need help decreasing her own decision fatigue and leave a 5-star rating if this episode was helpful!