As I look at my life as a caregiver, I can see the temptation I have toward sinning in four specific ways: discontentment, pride, envy, and ungodliness. We're going to look at each one today and remind ourselves of the hope we have in Christ as we grow in godliness!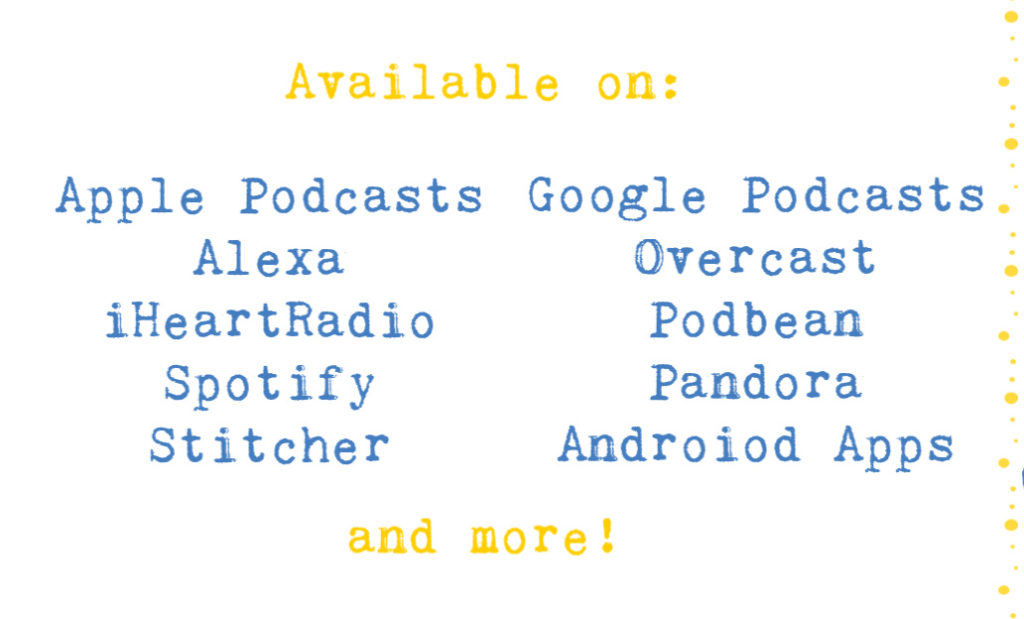 Quick Links:

Transcript:
Hi friends, this is self care and soul care for the caregiver, and I'm your host Sandra Peoples. This is episode 39, and today we're talking about Sins Caregivers Are Especially Susceptible to. As I look at my life as a caregiver, I can see the temptation I have toward sinning in four specific ways. We're going to look at those today, and remind ourselves of the hope we have in Christ as we grow in godliness!
I know sin isn't a fun topic to talk about. So let's start with the good news today! As believers in Christ, we are already forgiven. The penalty for our sin was paid by Christ's death on the cross. And He defeated death and sin, releasing us from their grip. We are free from the curse of sin, but this side of heaven we will continue to struggle with the temptation to sin. But the Holy Spirit works in us to point out our sins and help us defeat them in our lives so we grow in godliness. We all sin, but I think caregivers are tempted in four specific ways that we'll talk about today: discontentment, pride, envy, and ungodliness. They are what author Jerry Bridges calls respectable sins. We don't always think of them alongside the big ones, but they are areas of sin in our lives. I'm going to quote from his book, Respectable Sins, throughout our episode today because it's such a good guide on the topic.
As we talk today, ask the Holy Spirit to work in your life to point out where you may be struggling with these sins. Eph. 5:8-14 can be our guide today: "for at one time you were darkness, but now you are light in the Lord. Walk as children of light (for the fruit of light is found in all that is good and right and true), and try to discern what is pleasing to the Lord. Take no part in the unfruitful works of darkness, but instead expose them. For it is shameful even to speak of the things that they do in secret. But when anything is exposed by the light, it becomes visible, for anything that becomes visible is light. Therefore it says,
"Awake, O sleeper,
and arise from the dead,
and Christ will shine on you."
Let's ask Christ to shine on us as we repent and walk as children of light.
Sin #1- It's hard to know which sin to start off with, but I'm going with one I think all of us struggle with at times: discontentment. Jerry Bridges writes, "Discontentment often arises from ongoing and unchanging circumstances that we can do nothing about." Well, if that doesn't describe our lives as caregivers, I don't know what does—ongoing, unchanging circumstances we are powerless to change. When we cross the line into sin is in our response to these circumstances. Do we grow bitter, angry, or resentful? Do we grumble and complain about the life we are called to? Does it keep us from seeing any good or any purpose in our circumstances? Friends, this is where we are tempted to sin.
The way to overcome this sin is to accept your circumstances and ask God to use them in your life to grow in godliness and to bless others. It's certainly easier said than done, but it's actually the entire point of my book, Unexpected Blessings. My book takes special-needs parents from a place of pain to finding their purpose. We all have to work through feelings of discontentment as we understand that God's plan for us includes challenges. It did for every single person in the Bible. When I feel discontent, I remember the story of Joseph in the book of Genesis. He went through a lot of circumstances that would have led to discontentment. And he had a lot of people to blame for the situations he found himself in, starting with his brothers who were responsible for selling him into slavery. But at the end of his life, Joseph was able to look at them and say, "you meant evil against me, but God meant it for good, to bring it about that many people should be kept alive." Friend, when you are tempted to feel discontent with your life, remember that God has a purpose for you. And as you live out that purpose, you will bless others!
2- Let's talk about the next sin caregivers are often guilty of—pride. Pride is a tricky one for us. How can we be prideful about a life we may also be discontent with? Well, I see pride in my life in two ways, when I think my way is the only way, and no one else can do what I do. Have you been guilty of this like I have? The biggest example in my life of course is how I care for James. The way I give him his medicine is the best way. I'm the only one who can understand what he says at times. Only I can meet his needs. When someone else tries, I have to correct them or fix it all. This pride, this sin, hurts me, those around me, and even James. My husband Lee has said to me before, "You need to let me help, and you need to let me do it my way."
I don't want James to be dependent on only me to meet his needs. Especially as he grows older. He isn't with me 24/7. And he won't be in the future. He goes to school, therapy, church, and his grandparents' house each week. I can trust in their care for him because ultimately my trust is in God. That doesn't mean nothing bad may ever happen to him. But something bad could happen even when he's with me. It's not my presence that keeps everything perfect or easy. The disciples constantly struggled with pride as they walked with Jesus. They wanted to know who was the best of them. But Jesus reminded them it wasn't a competition. And after His death and resurrection, they were able to all follow their callings to preach the Good News and call others to repentance because they knew their way wasn't the only way and God's purpose would prevail. If like me you need to repent of pride today, ask God to remind you of His power over your child's life and not your own. He will be faithful!
3- Ok, sin #3. It's a big one in my life—envy. Like me, I'm sure you are aware when you experience envy. It may have even happened recently when you saw back to school pictures that friends were posting and you longed for what it looks like they have. Jerry Bridges says envy is "the painful and oftentimes resentful awareness of an advantage enjoyed by someone else." We either want that advantage for ourselves or we resent them for having it. Bridges goes on to point out that we tend to envy those with whom we most closely identify, or we envy in them areas we value most.
For example, I live in Texas. There is an 18-year waiting list for benefits for James that we got right after his diagnosis when we lived in PA. Texas ranks near the bottom of help for families like mine. I have friends in California and other states who talk about the benefits they receive for their children who are very similar to James. I am certainly envious. And that envy can grow into resentment at them for something they have that I want. But you know what? They may look at my life here in Texas and be envious of it! Maybe because James is back in school in person and they are still doing virtual school. Or maybe because we live close to my parents who are able to help us out when we need it. There's something we can point out in anyone's life to be envious of.
In the Parable of the Prodigal Son in Luke 15, we see what the envy of the older brother does to the relationship between him and the father. At the end of the parable, we don't know if he repents of his envy and anger and joins the party, or if he continues to separate himself from it and from his father. What's really at the root of this issue isn't my envy toward others, but my resentment at God for giving me the life He gave me instead of the life He gave someone else. Who is the older brother mad at? Not the younger brother, but the father. He holds the father responsible. This is actually the key to overcoming envy. In Acts 17, verses 26 and 27, we read that God determined when I would live and where I would live, with the purpose of me finding Him in my circumstances. That verse helps me combat the envy I feel. I remember that the details of my life are determined by Him and they are for my good. If you are tempted to be envious, meditate on God's love and goodness toward you. Memorize James 1:17, "Every good gift and every perfect gift is from above, coming down from the Father of lights …" Know that God is for you and loves you. He is not withholding good from you or giving it to someone else instead. Rest in His love and plan for you.
4- You may think sin #4 is just for unbelievers. But it's a temptation for all of us. It's ungodliness and is defined by Jerry Bridges as "living one's everyday life with little or no thought of God, or of God's will or of God's glory, or of one's dependence on God." In fact, he starts his book with this sin. We are ending with it because it may be what God really wants to work on in your life today. Bridges writes, "Our goal in the pursuit of godliness should be to grow more in our conscious awareness that every moment of our lives is lived in the presence of God: that we are responsible to Him and dependent on Him." That's why here on the podcast we focus on John 15:5, "I am the vine; you are the branches. Whoever abides in me and I in him, he it is that bears much fruit, for apart from me you can do nothing." We are abiding caregivers who can only do what we do because He empowers and strengthens us.
If you get so busy during your day, so focused on the next thing, that you forget to spend time in Scripture, forget to pray, or forget to thank God for what you see around you, you are guilty of the sin of ungodliness. Man, it's such an ugly word for what feels so unintentional. I don't start off the day planning to forget about God. It can be one of those sins by omission, something we don't chose to do, but are guilty of because we don't do it. I love the encouragement at the end of this chapter from Bridges' book. He writes, "Let us seek to be as mindful of Him as He is of us." Isn't that a beautiful goal? It makes it more about love and less about checking to do boxes. I want to grow in my awareness and dependence on Him. I don't want to just pray when things get really hard. I want to be as aware of Him and His love and care over my life as He is of me and my life. That's how we overcome the sin of ungodliness.
Let's wrap up our time together in prayer like we do each week:
God, thank you for this time of reflection on ways we are tempted to sin, especially in these areas that caregivers are especially tempted in. We repent today, I repent today, of my guilt in these areas. I repent of discontentment, pride, envy, and ungodliness. I ask for the forgiveness you freely give thanks to Christ's sacrifice on my behalf. I also ask for the Holy Spirit to work in my life to keep me from sinning and falling into these same patterns. I need His help to turn away from temptation and to focus on You. Thank You for not giving up on me. In Jesus's name I pray! Amen.
Thank you for being open to listening today! I'll be praying for you this week as the Holy Spirit works in your life to help you grow in Christ-likeness. May our hearts be tender enough to respond to His prompting toward repentance.
I want to make sure you know about a Bible study opportunity that kicks off on Sunday, Sept. 13th. My husband Lee and I are leading a small group through our book, Held: Learning to Live in God's Grip. Rising Above Ministries realized how many caregivers are experiencing loneliness during this season of social distancing, so they are offering a variety of small group options. You can check them all out at risingaboveministires.org/community We'd love to have you join us on Sunday evenings.
As we end our time together, it would be a huge help to other caregivers who may need encouragement today if you took time to leave a rating or a review! It only takes a couple minutes, but it really helps them know if this podcast is for them. Thanks again for spending time with me today, and remember, apart from Christ we can do nothing, but with Him, we have everything we need as we live out our calling as abiding caregivers.