(Linking up this "What I learned" post with Emily at Chatting at the Sky.)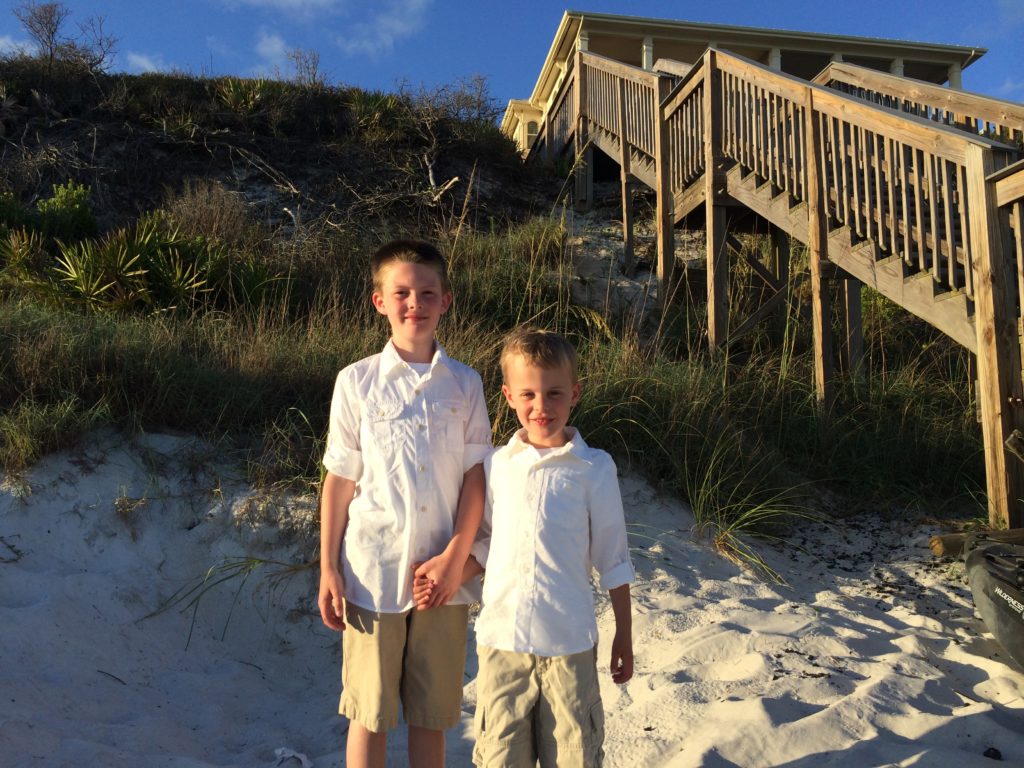 Summer of 2014 will go down in the books as a short one (literally short, with the snow days James had to make up from last year and the fact that they are starting back to school a week earlier than usual), but when I'm in the middle of each day, it's felt long. I can say that with certainty this week because we're potty training James (who is 6 and has autism). We're using the "go to the potty every 15 minutes" method. That makes for l-o-n-g days!
But when I think back to everything we did, especially in July, it seems to have gone by fast! We had VBS, a week of vacation with my family in Florida, and a week of sports camp with our church. Here are some of the lessons I learned this summer …
Summers are made for fiction reading. I updated my reading list last night and realized most of my recent reads have been fiction. I have a stack of non-fiction waiting patiently for me to get serious again.
David's swim lessons were not only good for teaching him to swim, but also for teaching him confidence. Last summer there is no way he would have spent so much time in the ocean and pool during our Florida vacation. This month he even wanted a boogie board like the other "big boys" had. We were so proud of him! Glad his hard work paid off.
 James has always loved water, so it was no surprise he wanted to be in as much as possible. But, he did surprise us by how well he did being out of his routine, in a different house, and around people he doesn't see often (we live in PA, my parents and one sister live in Texas, and my other sister and her family live in Colorado, plus we had extended family members with us for some days). He had very few meltdowns, slept well, ate well (by his standards), and traveled really well.

We learned the country we are adopting from is not super excited Lee is a pastor. (Also on their non-favorite list: writers and editors. Hm.) They are not going to approve our VISAs until we let them know the details of our upcoming trip (where we'll be staying and exactly when we'll be moving around in-country). We're praying this doesn't slow us down too much, and are still confident we'll be meeting Joel in September!
I don't think you can spend a week in a house with lots of people and not learn a few things about yourself. I'm still thinking about some of the things I learned, but I was certainly reminded of how well suited Lee and I are for each other. We not only were good at tag-teaming, but Lee was especially good at watching his introvert wife for signs of people fatigue. A few times he whispered, "Why don't you run upstairs and take a break?" We celebrated 11 years of marriage last weekend and he gets better every year.
I also learned (or was reminded) about how beautiful my hydrangea bushes are, where all the countries that were in the World Cup are located, and just how amazing warm tomatoes right off the vine can taste.
How has your summer been so far? How many more days until your summer is over? (We have less than three weeks until James is back in school and David and I get serious about his homeschooling routine). Has your summer felt fast or slow?