When I was writing regularly on our family blog, I would recap the year by sharing my favorite pictures, so I thought I'd do that here today! I've already written about what a tough year it was, but these pictures remind me of all the memories we made.
David and I went to Orlando and visited Universal Studios in January. We had so much fun!
James and I took this right after I returned home from a day of pampering for special-needs moms. They had asked me to speak months before and I had said no. Even though I would have enjoyed speaking, I'm glad I was able to just go and be pampered.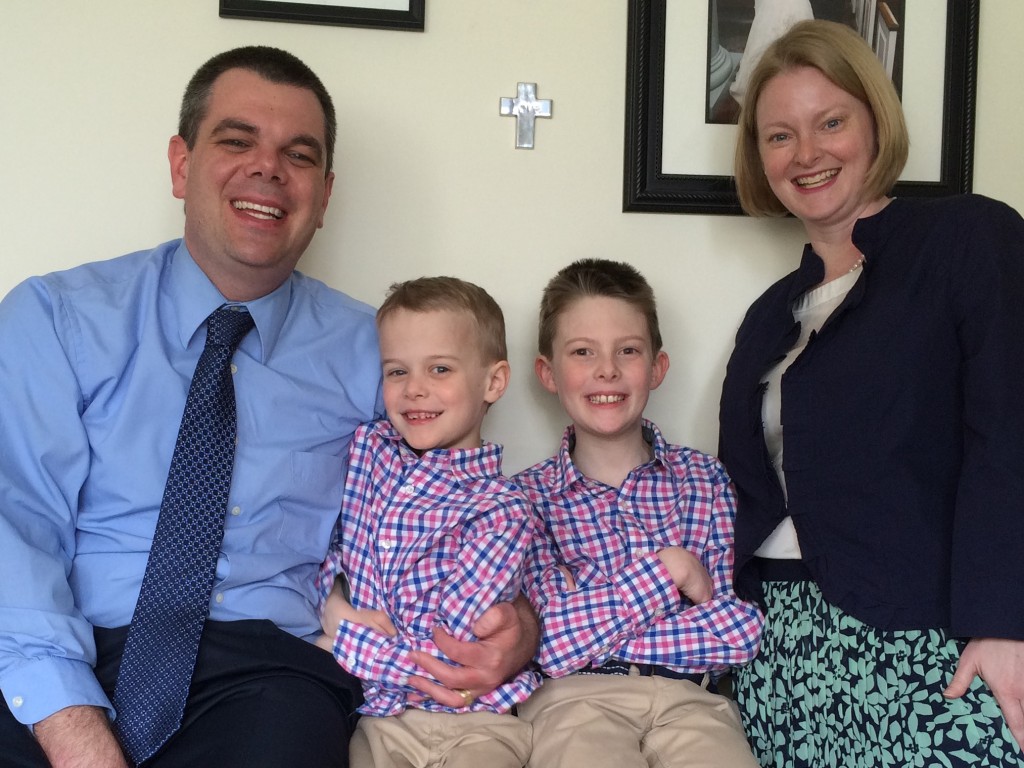 This was our Easter picture and our first family of four again picture. It was hard to take and is still hard to look at, but like Easter, it was certainly a time of change a new life.
My Bible study group and I have done summer trips each year for four years. This summer we hit NYC and had a ton of fun together.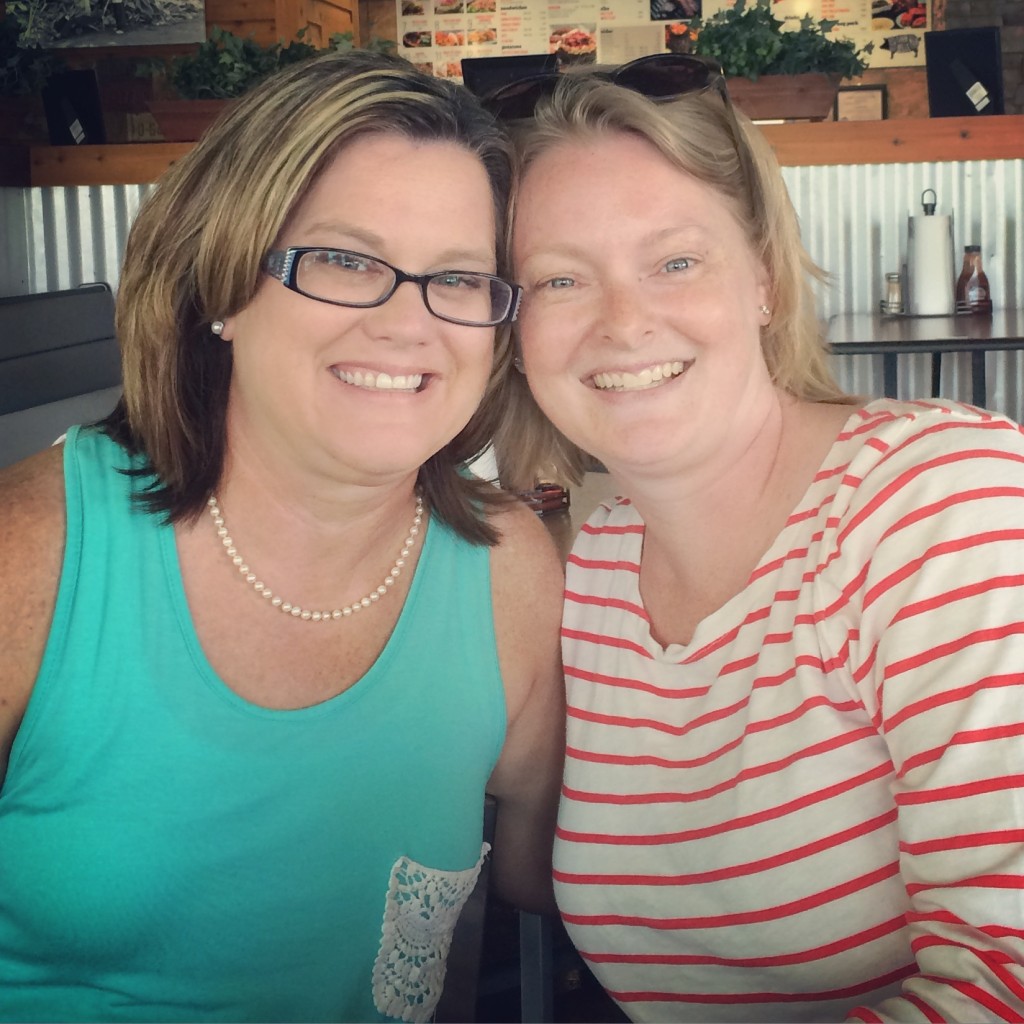 The highlight of the road trip from PA to Texas was seeing Teri Lynne on our way through Alabama!
We took this the week James started as his new school! We didn't know how it was going to do, but we optimistically prayed for his teacher, his class, and for all the adjustments he would go through.
This one makes me laugh because I had picked out coordinating outfits for the pumpkin patch we went to earlier in the day. I let them changed into tee-shirts because it was so hot when we went to a different pumpkin patch for a hayride. Of course we got a much better pic in their tee-shirts!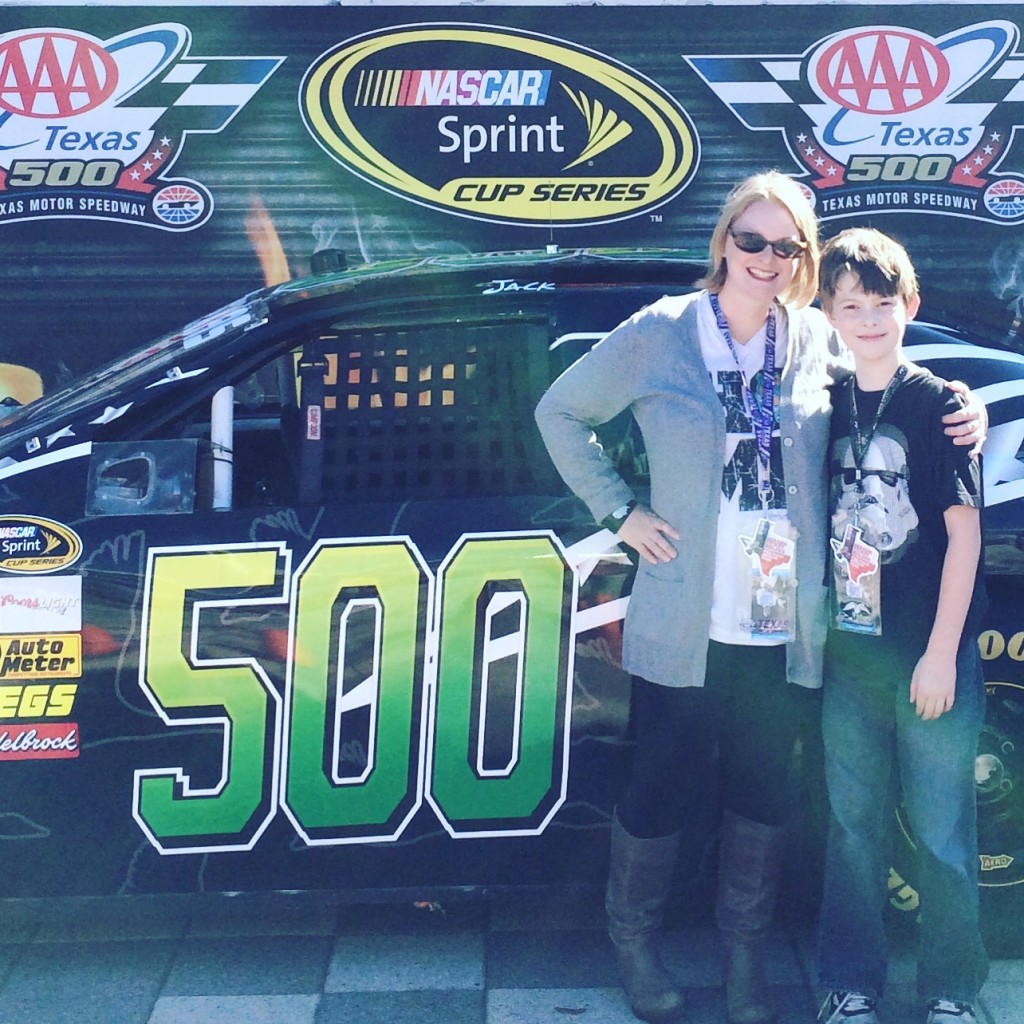 My dad is a big NASCAR fan and has been going to the race in Ft. Worth since the track opened. We never lived close enough to go with him, so I said a big yes when he asked if we wanted to go in the fall. We had so much fun!
One of the best things about moving back home is being closer to my extended family. When my grandmother had a stroke, David and I were able to go up to see her. A few weeks later, we all went up for her funeral. It was the first time I was with all my cousins on that side of the family in over a decade.
Taken just last weekend, I love this pic of Lee and the boys. They are getting so big. I'm thankful for things we can do together, like Lee and David going to see the new Star Wars movie.