We're all starting another week under social restrictions that include our kids being out of school and many people home from work or working from home. And one of the hardest parts is not knowing when this season will end. But we can have hope as we think about gifts to give our future selves. What can we do now that will benefit us when this season is over? It's an exercise in hope that we can start today.
Listen to Self Care and Soul Care for the Caregiver on iTunes, your favorite podcast app, or the link at the end of the show notes.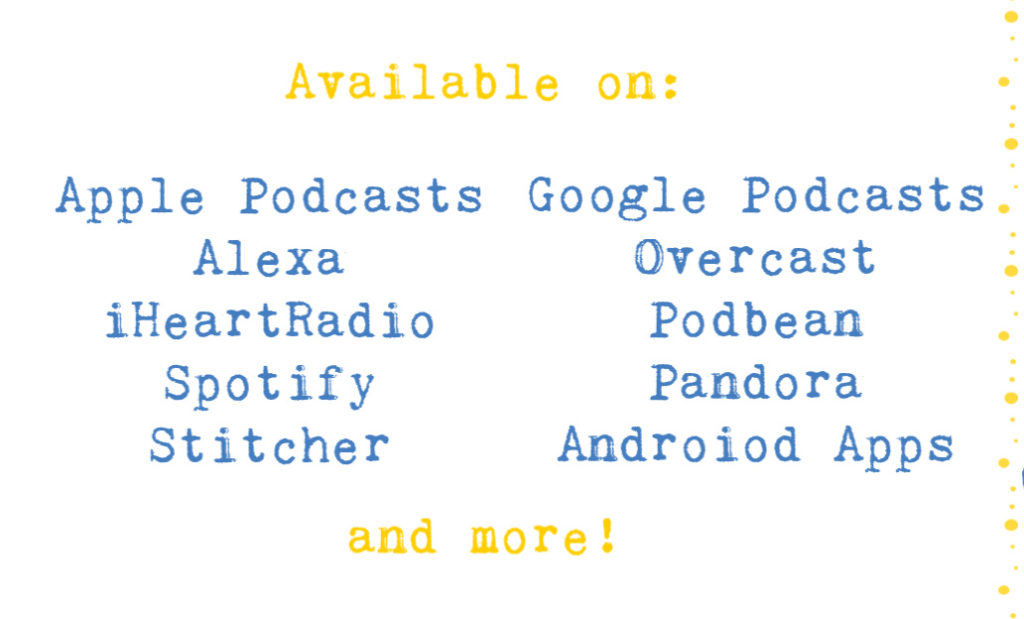 Quick Links:
Transcript:
Episode 17 – Gifts to Give Your Future Self March 30th
This is self-care and soul care for the caregiver, and I'm your host—Sandra Peoples. To us, self-care isn't a luxury, it's a necessity. We want to take better care of ourselves so we're able to care for our loved ones who rely on us.
This is episode 17 and we're talking about gifts to your future self. If you're listening in real time, you know we're starting another week under social restrictions that include our kids being out of school and many people home from work or working from home.
I read an article last week that really resonated with my Facebook audience: 4 reasons why special needs parents are better equipped than everyone else to handle Coronavirus stress (I'll link to it in the show notes if you missed it). The #1 reason is that we handle ambiguity better than most people. That is so true! I remember being in a group from church a few years ago and a friend sharing a prayer request about her father who had been diagnosed with dementia. She said if she just knew how long it would last that she could find hope. I gently reminded her that as an autism mom, I had to live each day knowing our situation could last forever and that it would likely get harder, not easier. If I could find hope in that ambiguity, I knew she could too.
So as we live in this ambiguity, I thought it would be a good time to talk about gifts we can give to our future selves. What can we do now that will benefit us when this season is over? It's an exercise in hope really. There is coming a day when this season will end. We don't know when exactly, but Ecclesiastes reminds us how seasons and times change. Let me read it as a reminder:
For everything there is a season, and a time for every matter under heaven:
a time to be born, and a time to die;
a time to plant, and a time to pluck up what is planted;
a time to kill, and a time to heal;
a time to break down, and a time to build up;
a time to weep, and a time to laugh;
a time to mourn, and a time to dance;
a time to cast away stones, and a time to gather stones together;
a time to embrace, and a time to refrain from embracing;
a time to seek, and a time to lose;
a time to keep, and a time to cast away;
a time to tear, and a time to sew;
a time to keep silence, and a time to speak;
a time to love, and a time to hate;
a time for war, and a time for peace.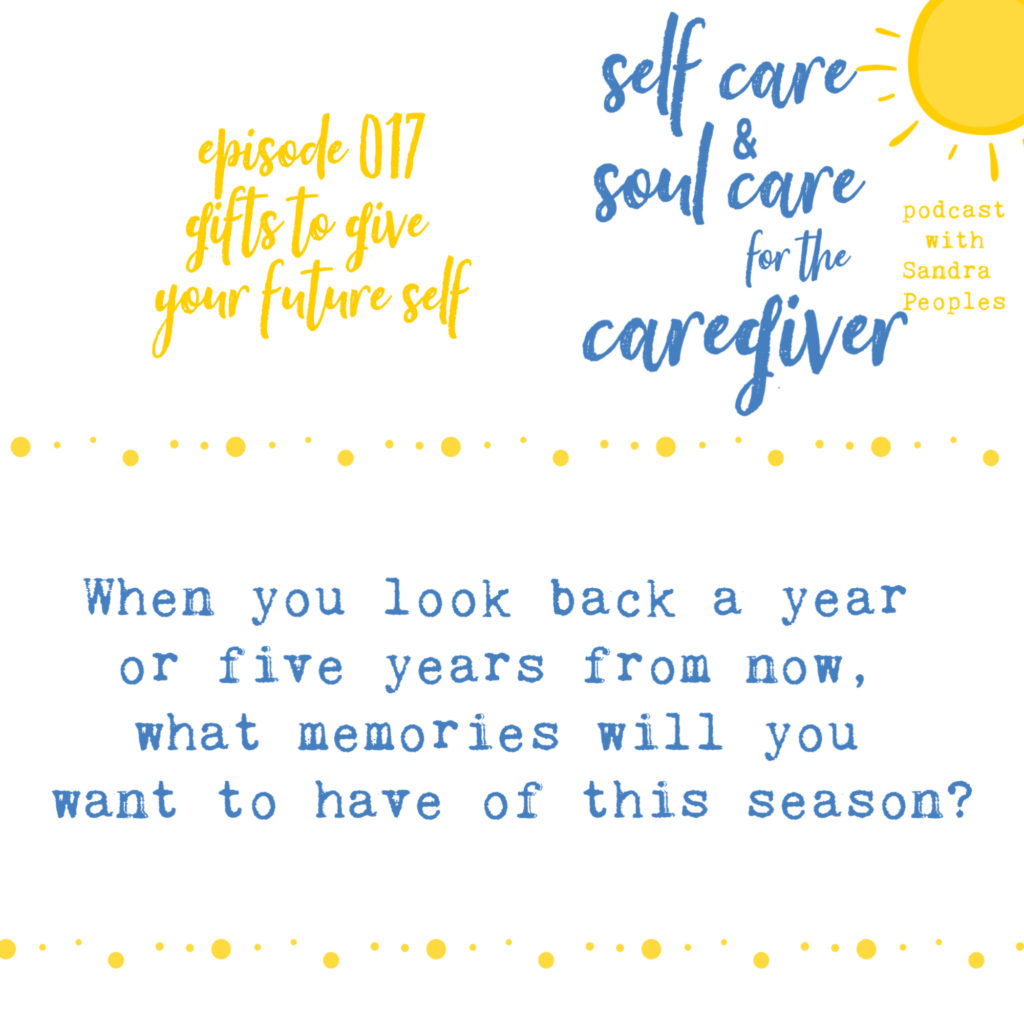 So how do we live in this time? One way to decide that is to think about what future you would want you to have done during this time. When you look back a year or five years from now, what memories will you want to have? You can create those memories now! I'm going to list a few ways I'm focusing on the future and what future me would have wanted me to do now.
First, keep a journal. I'm not usually a journaler, but looking back, I wish I had a record of what my life was like after major events like 9/11 and Hurricane Harvey. Even if you don't have time to journal, you can write down a list of what's happening. I'm using my day planner to make my list. Last Monday I wrote down that I opened the door to get the mail and there was a snake on the front porch! On Wednesday I wrote down that we had James's IEP meeting via video conference. I'm even writing down what we're eating because it may be helpful in the future to remember what we liked and didn't like and how creative I had to get in the kitchen. Keeping a record of how you're spending each day will be a gift to your future self!
Second, I planted a garden. I'm in zone 9, so mid-March is the best time for me to plant. When we lived in PA, we never planted before Mother's Day. So wherever you live, you can still plant some veggies, herbs, or flowers. It's a gift to my future self, as I look forward to canning pickles this summer, but it's a gift now as well. I'm already picking dill for our Greek food and lettuce for our salads. And each evening I'm in the routine of watering the garden and letting James play with the water hose (which helps keep him happy until we can start visiting the swimming pool). You don't have to plant a huge garden. Even a few herbs in pots on the windowsill can be a gift to your future self. But it certainly is a sign of hope as we look forward to a new season of growth!
Third, I'm doubling recipes. I'm cooking a lot more now than usual since we're home for breakfast, lunch, and dinner. So it isn't much extra work to double a recipe and freeze the leftovers. Even if next week's future me pulls it out of the freezer and enjoys it, it's still a gift! My favorite dishes to double and freeze include chicken spaghetti, chili, and even cooked chicken I can add to a future dish. Earlier in the month we had a chili cookoff at church, and I came in second place! I'll type up the recipe for you and put it in the show notes if you want to try it! Make enough for now and for future you!
Ok, now hear me out on #4. It may seem odd to include, but it's super important for caregiving families. As a gift to your future self, I want you to fill out the 2020 census forms. Why is it important? Because the last census told us that almost 1 in 5 families has a member with a disability. That's one of the stats I use to help pastors understand the need for special-needs ministry. 1 in 5 is 20%, and that many of us should be visible in churches. It's a stat I used when I was asking publishers to publish my book, Unexpected Blessings, for the thousands of families like ours that need hope. Take time to fill out the census forms so your family is counted and taken into consideration for future policies and decisions!
What else can you think of that would be a gift to your future self? Maybe some spring cleaning? Or staying consistent with your daily walks? Maybe going back to episode 010 and listening to the reasons to set a feeling-based goal for your marriage. Maybe it's as simple as making a list of what each family member is thankful for each night so you can keep a positive attitude that will carry you through the more challenging moments of your day (we talked about that in episode 008 on habit triggers). Spend time today thinking about what your future self will wish you had done during this time and do it!
Let me pray for us as we end the episode: God, we know you are not absent during this challenging time in our world. You are Emmanuel, God with us. Be with us today as we look toward the future with hope. As stressful as this season may be, we know you are working in our lives and in our families. We don't want to forget the lessons we are learning. As we think about gifts to give our futures selves, thank you for your constant presence in our lives. You are the same yesterday, today, and tomorrow. It's your presence that gives us hope to live out today with hope for tomorrow. In Jesus's name we pray, amen.
Thanks for joining me, friends! I hope my ideas spark some good ones for you. I hope you'll join my self care for the special needs mom Facebook group so you can join our conversations there this week! And if you're looking for one more gift to give your future self, hit subscribe on this podcast so it automatically shows up each Monday! Until then, know that I'm praying for you and your family and am so thankful you choose to spend part of your week with me!