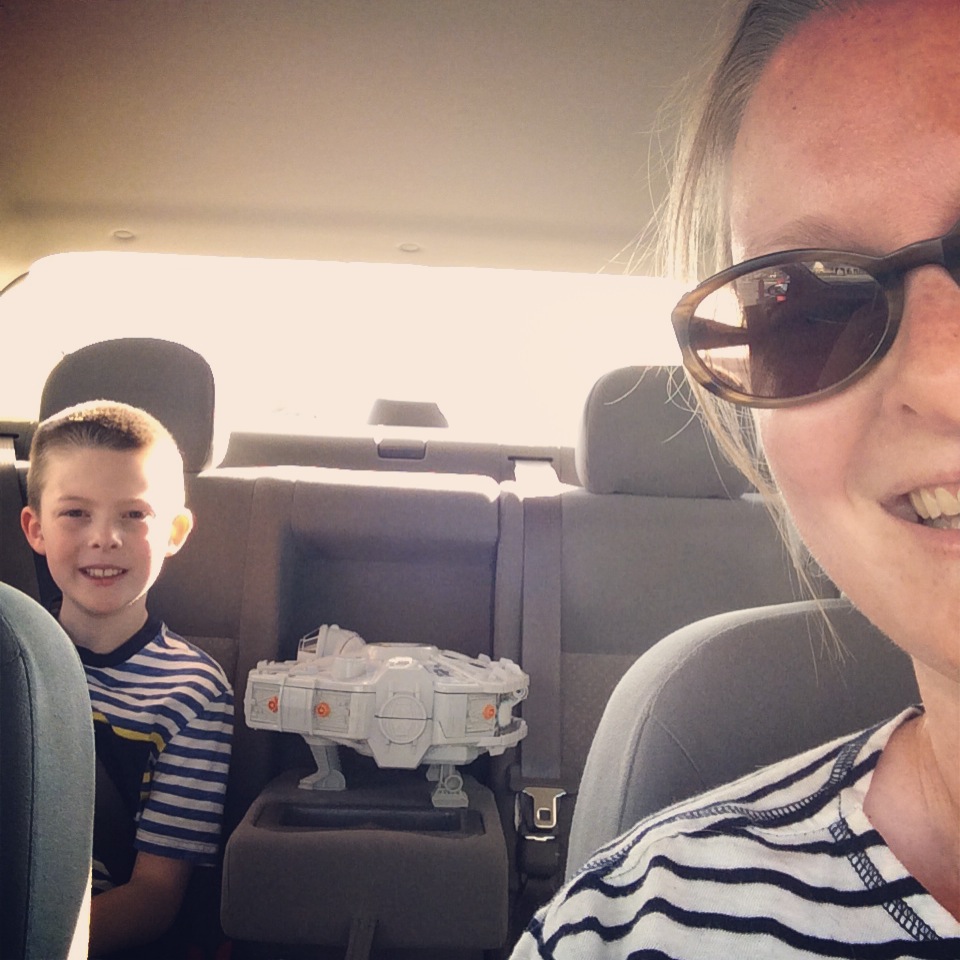 We love going to Washington, D.C. in the spring. With James in school this year (and no Spring Break due to all the snow days he has to make up) and Lee's extra busy schedule with his doctorate classes, that left just David and me free to head south. So we checked the weather and headed down on Monday. It was nice not to have a set schedule or check list of places to go. We rode the Metro into the city, had lunch, and then went to the National Mall. We visited the Smithsonians of American History and Natural History. Then we took a break to decide what to do next.
"What do you want to do, Mommy? Do you really want to see the cherry trees? If you really want to, we can. I'm tried and ready to go home, but if you really want to, we can."
Last week my friend Teri Lynne and I were talking about how we know God is working in our kids' lives after their salvation experiences. Sometimes it's hard for parents to see. What we mostly see is the whining. And the selfishness. And the back talk. How do we step back to see the big  picture of God's grace and sanctification process? What do we look for?
It's easy to create a check list our children should follow so we can convince ourselves they are OK. Those of us with Pharisaical tendencies (like myself) like check lists. Is he reading his Bible? Is he praying? Does he want to go to church? Is he a joyful giver? But David is still learning to read, so devotional reading isn't his favorite. He likes to pray, but it's usually the same words over and over. He doesn't always want to go to church. And he only joyfully gives Target his money in exchange for a new Beyblade.
But Teri Lynne reminded me what Scripture says about how we see the Holy Spirit at work. In Galatians 5:22-23 we see "love, joy, peace, patience, kindness, goodness, faithfulness, gentleness, self-control." And 2 Peter 1:5-7 says, "For this very reason, make every effort to supplement your faith with virtue, and virtue with knowledge, and knowledge with self-control, and self-control with steadfastness, and steadfastness with godliness, and godliness with brotherly affection, and brotherly affection with love."
These qualities are hard for all of us to make into a check list. They are more of a spectrum.
You don't ever accomplish the goal of love. There's always a new opportunity to work out that love muscle, to stretch and strain and see what it can do that day (or that minute).  You can't show self-control at breakfast and then take the rest of the day off. It's not enough to be gentle with your dog but not your neighbor.
David and I didn't walk all the way to the almost 4,000 cherry trees around the Tidal Basin in Potomic Park. Just a few feet away we found flowering trees to take pictures of and that was good enough. In the car on the way home, I told him how I saw the Holy Spirit working in his life when he was willing to put my needs ahead of his own.
As I see him grow in love, I know God is working in his life. And as I grow in love, I put away that check list and trust in the Holy Spirit.
1 John 4:13-16 "By this we know that we abide in him and he in us, because he has given us of his Spirit. And we have seen and testify that the Father has sent his Son to be the Savior of the world. Whoever confesses that Jesus is the Son of God, God abides in him, and he in God. So we have come to know and to believe the love that God has for us. God is love, and whoever abides in love abides in God, and God abides in him."