The gospel is not just for the moment of salvation. We need the gospel for every moment of our lives.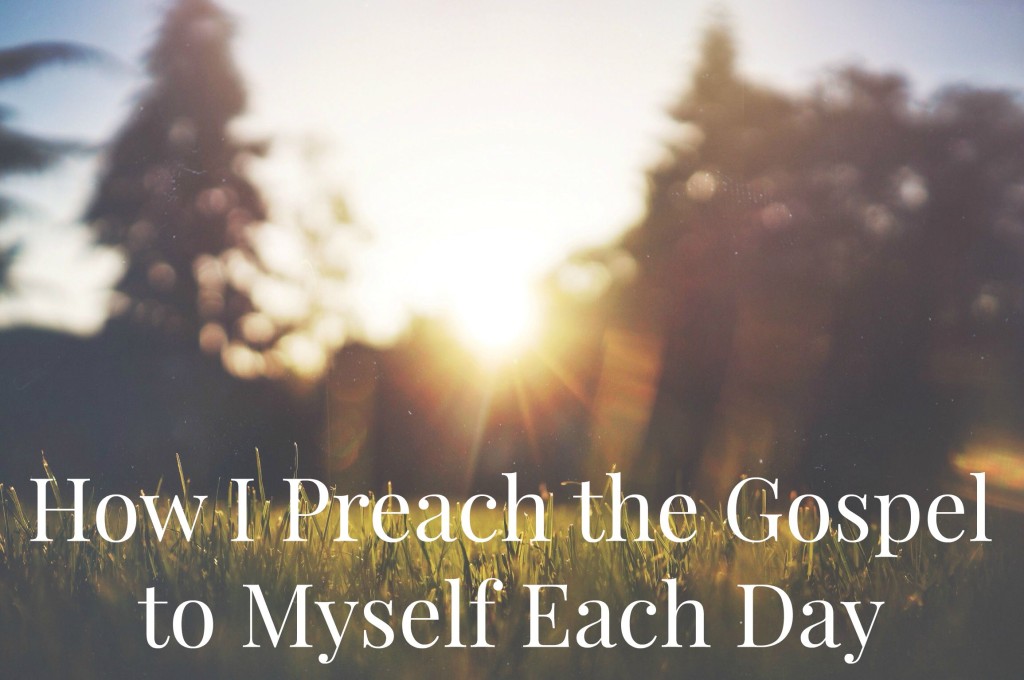 Paul sums up the gospel message in 1 Corinthians 15:3-4 :
For I delivered to you as of first importance what I also received: that Christ died for our sins in accordance with the Scriptures, that he was buried, that he was raised on the third day in accordance with the Scriptures.
This is the gospel message we preach and believe. It leads to salvation. But it doesn't stop there. The gospel message also leads to sanctification:
The saying is trustworthy and deserving of full acceptance, that Christ Jesus came into the world to save sinners, of whom I am the foremost. (1 Timothy 1:15)
Paul doesn't say "I was the foremost," he says "I am the foremost." He continues to sin and so do we. So we must continue to preach the gospel to ourselves.
"To preach the gospel to yourself, then, means that you continually face up to your own sinfulness and then flee to Jesus through faith in His shed blood and righteous life. It means that you appropriate, again by faith, the fact that Jesus fully satisfied the law of God, that He is your propitiation, and that God's holy wrath is no longer directed toward you." – Jerry Bridges in The Discipline of Grace
The gospel message is not one of condemnation, but of hope. Those who cannot see themselves as sinners have no need of a Savior. But those who have felt the weight of their own sin and been met there with the grace and forgiveness offered through Christ know true joy. And we remind ourselves we have to remain in Him to continue to find that grace, forgiveness, and joy.
To remember, we preach the gospel to ourselves each day.
We remember and confess our sin:
I acknowledged my sin to you, and I did not cover my iniquity; I said, "I will confess my transgressions to the Lord," and you forgave the iniquity of my sin. (Psalm 32:5)
We remember and confess our Savior:
Now may the God of peace himself sanctify you completely, and may your whole spirit and soul and body be kept blameless at the coming of our Lord Jesus Christ. He who calls you is faithful; he will surely do it. (1 Thessalonians 5:23-24)
We remember and confess our strength is only in Him:
I am the vine; you are the branches. Whoever abides in me and I in him, he it is that bears much fruit, for apart from me you can do nothing. (John 15:5)
This is how I preach the gospel to myself each day. I am a great sinner in need of a great Savior. In his suffering Job cried out, "There is no arbiter between us, who might lay his hand on us both" (9:33) but we have that arbiter. And we can sing with generations of believers, "I need Thee, oh, I need Thee; Every hour I need Thee; Oh, bless me now, my Savior, I come to Thee" (lyrics by Annie S. Hawks, 1872).