I'm sharing what I learned in May with the link-up on Emily's site!

Litsy is a new app that's like Instagram + Goodreads. I haven't been great at updating Goodreads, but I'm really enjoying Litsy. It would be more fun if you were on it too! (Also, the first couple times I shared it, I typed Listy. So not only did I learn about it, I learned how to spell it correctly.)
I got the GIF keyboard and have been having lots of fun with it. Especially sending David (my 10 yo) GIFs. It's an interesting thought process when deciding whether or not to send a GIF and then picking the right one! To David I can send lots of Lord of the Rings and Harry Potter ones. To Lee (my husband) I pick ones from The Office or older movies he likes, like Rocky and Jaws. To Teri Lynne, I avoid Gilmore Girls but have found some from The West Wing I know she will like (even if I've never watched the show and don't get them).
We found a place we like as much as we like our favorite burrito place back in PA—Torchy's Tacos. The queso is the best I've ever had. Maybe it's a good thing we have to drive 30ish minutes to the closest one.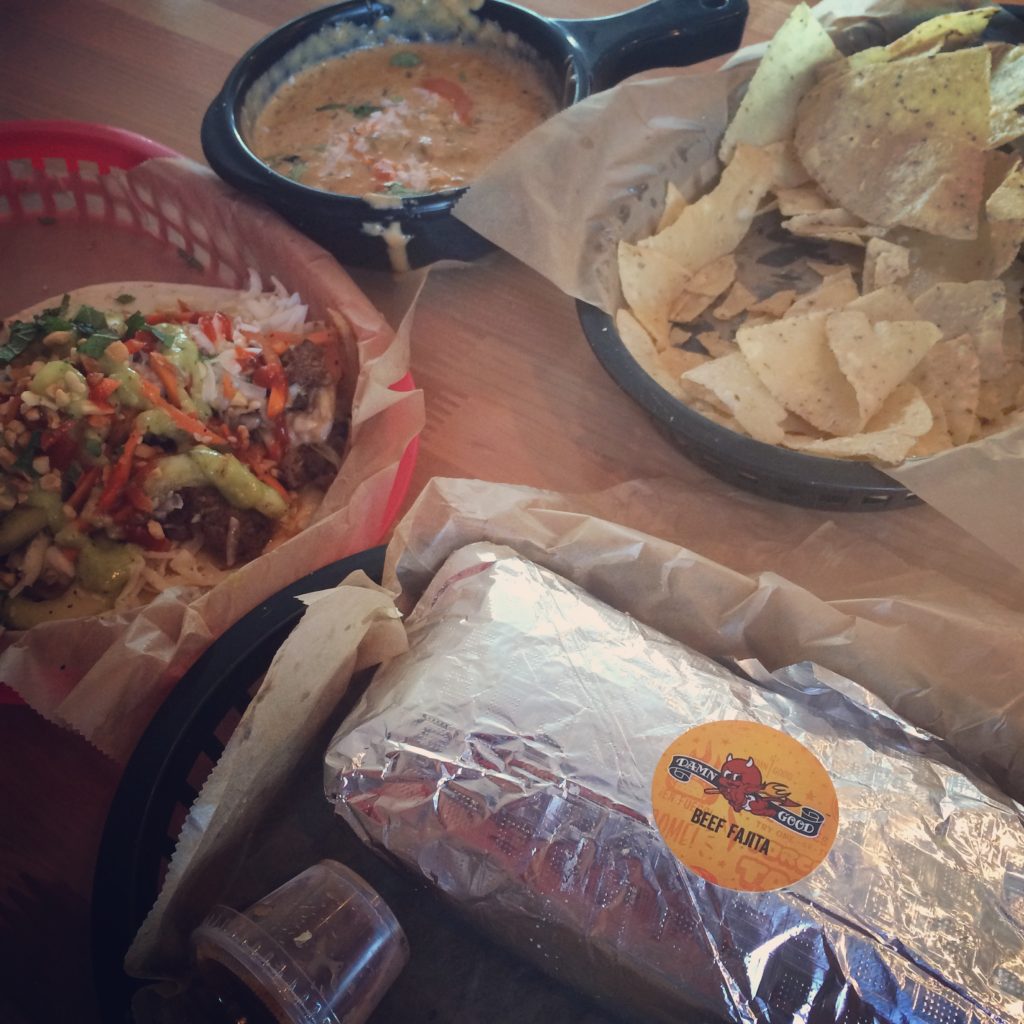 Millennials are reading their Bibles more than their parents and grandparents (from Christianity Today). This doesn't match most of what we hear about the generation following mine, does it? But it's good news!
I have never before researched third party presidential nominees. I don't think I'm going to find anyone I agree with 100% (maybe not even 75%) but I'm hoping to find a candidate I can feel good (ok?) about voting for. Next I need to research whether or not I'll be able to vote for the person I want to vote for. (You can also check out The National Constitution Party, The Libertarian Party, The Green Party, and an interesting new name in the mix—David French.)
Lee and David had a wonderful trip to PA to share our vision for Journey Church. James and I had a pretty wonderful weekend hanging out at home. I totally cleared my schedule so I could just focus on him. I finished three books (The Last Boy and Girl in the World, The Crown, and The Night Circus) while we played inside and outside. The Monday after the nice weekend was not so nice, and I plan to share that with you this week (after school is out for James, since it involves his team at school).
And in other news, my interview on special-needs ministry is live, I shared some texts I'd love to get at this point in the school year for Not Alone and did a live Facebook video talking about our plans for the summer, I'm back to using the bullet journal and it's working for me, and Lee and I are hosting a private Facebook group for parents of kids with special-needs who are also in ministry.
How was your May?