Forgiving others may be the hardest thing you do. Do it anyway.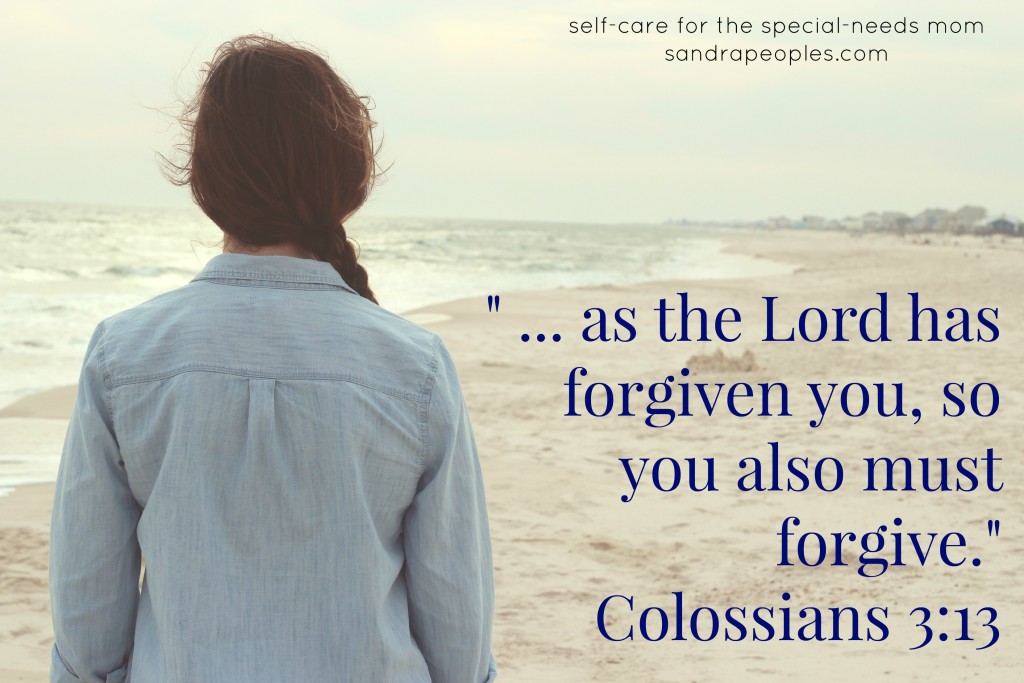 I talked to a friend yesterday about a situation in our family that happened months ago but  left deep scars. Because of God's grace and goodness, those scars are healing. What's not healing are the relationships that were damaged because of the situation. I'm still holding on to unforgiveness.
As we look at self-care this month and especially at soul-care for the first section, I want to start off by examining our hearts for unforgiveness because I believe when we continue to hold on to it and push it down instead of bringing it to light, we become bitter and even unhealthy.
Forgiving may be the hardest thing you do.
You have been hurt, by someone's words (or lack of words) or actions (or lack of action). They said or did something (or didn't say or didn't do something) that hurt you deeply.
What's at the root of situations like this are my expectations. I expected you to show up and be there for me. I expected you to text and show your support. I expected you to walk with me in grief and suffering. I expected you to be the kind of friend to me that I was to you. I expected you to talk to me about this and not behind my back. And you didn't. My expectations weren't met.
I'm hurt, disappointed, sad, and mad. My unforgiveness is the only weapon I feel I have to fight against all you've done to me. It gives me control over you. I will punish you for disappointing my by withholding love and friendship.
But unforgiveness hurts me more than it hurts the person I'm not forgiving.
I therefore, a prisoner for the Lord, urge you to walk in a manner worthy of the calling to which you have been called, with all humility and gentleness, with patience, bearing with one another in love, eager to maintain the unity of the Spirit in the bond of peace.  -Ephesians 4:1-3
God calls us to better. He calls us to humility, gentleness, patience, peace, and unity.
Following the example of Christ, He invites us to lay down our unmet expectations. To value relationships over being right. To love better than we have been loved. That love will not only melt your unforgiving spiriting, but also melt away everything that stands between you and a right relationship with the person you are struggling to forgive.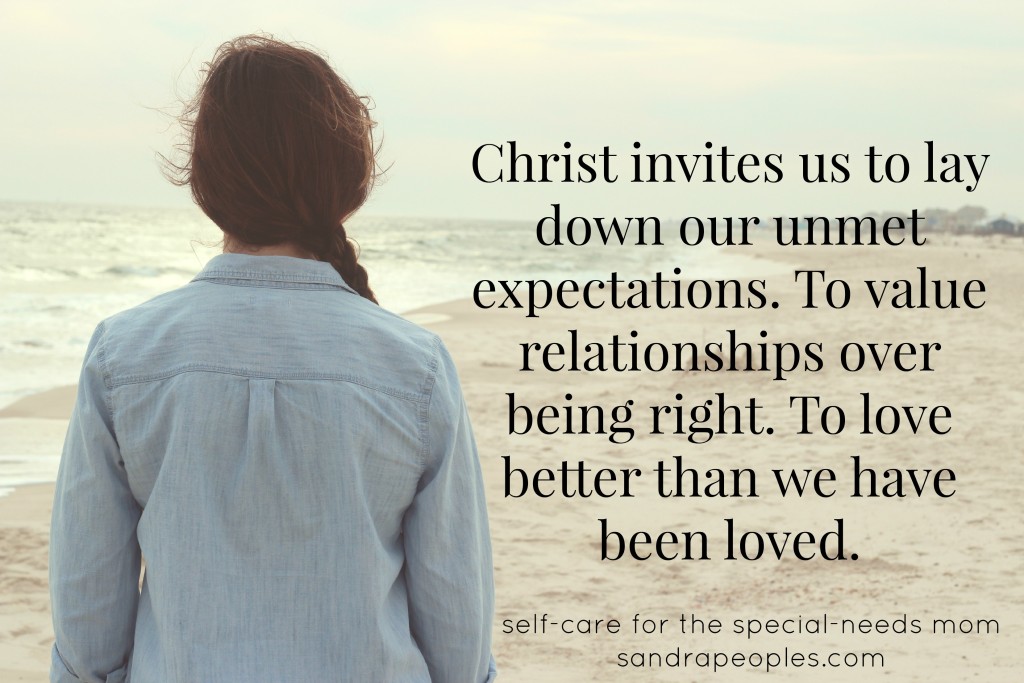 In the parable of the unforgiving servant, we see that God takes this seriously. The master showed anger toward the servant who would not forgive a debt after he himself had been forgiven. Matthew 18:35 says, "So also my heavenly Father will do to every one of you, if you do not forgive your brother from your heart."
Why does forgiveness need to be "from the heart" and not just from the mouth, a simple, "Sure, I forgive you. No big deal"? Proverbs 4:23 says, "Keep your heart with all vigilance, for from it flow the springs of life." The change in your heart must be evident. From that change you will find healing and restoration.  
What it feels like to walk in forgiveness …
Hebrews 12:1 says we are to lay aside every weight and sin so we can run the race with endurance. Unforgiveness is a weight and sin. It holds us back. When we let go, when we lay it aside, we are free to run the race God has set for us unhindered.
I want that. I don't want anything to hold me back from God's purpose for me. I want freedom. So today I will chose to forgive. I will pray for the Holy Spirt to work in my life to make that decision to forgive not just come out of my mouth, but to truly come from my heart. I will work to restore the relationship that was hurt by someone else's words and actions, but hurt more by my unforgiveness.