When I go to bed on Sunday night, everything is ready for the coming week. The schedule is full. The menu board is full. The dishwasher is full. The laundry basket is full. The refrigerator is full. The in-box is full. The lunch box is full. The to-do list is full.
I am full—full of my own power and plans
But maybe the best way to start a Monday is on empty.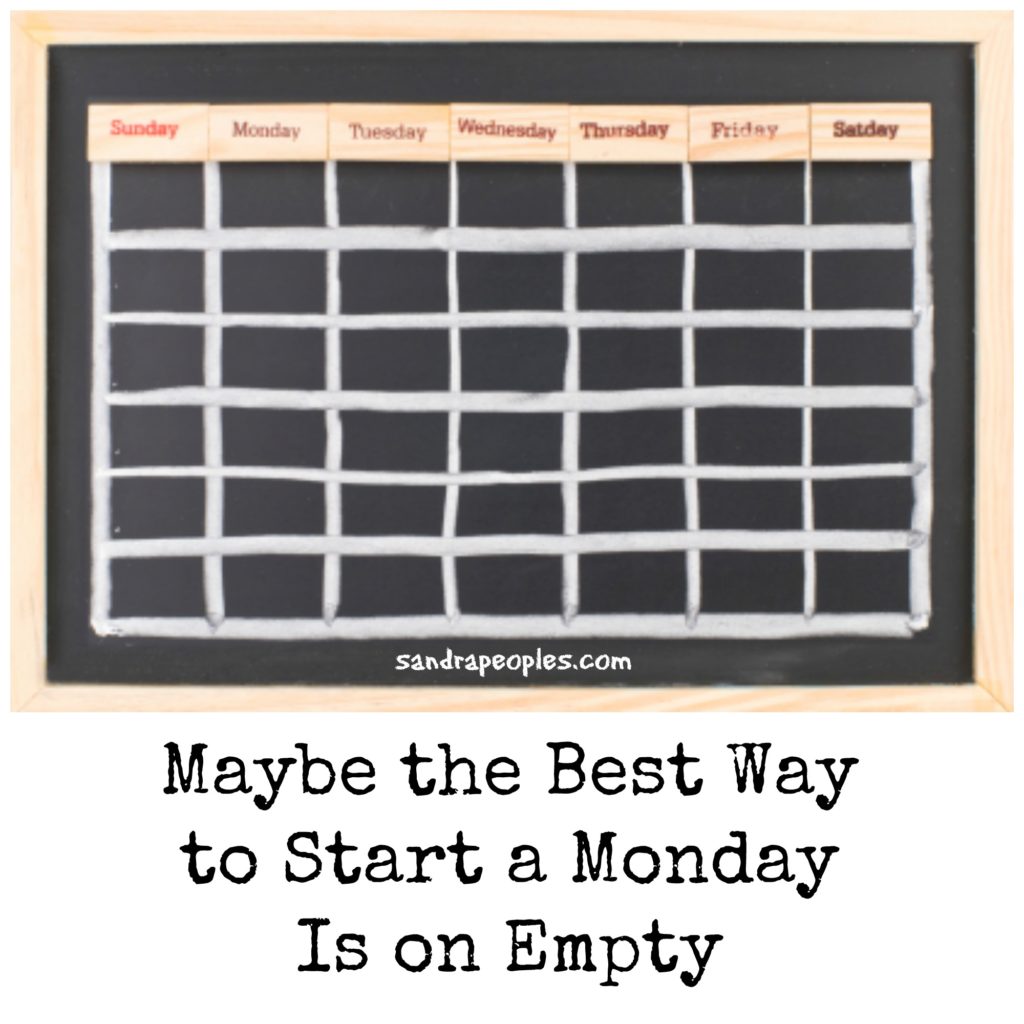 John 15:5  says, "I am the vine; you are the branches. Whoever abides in me and I in him, he it is that bears much fruit, for apart from me you can do nothing." 
Nothing on my schedule. Nothing in my in-box. Nothing on my to-do list. Not even cooking, laundry, or dishwashing. Nothing apart from Him.
I want to do it all in my power. Seems faster and easier that way. Not to have to stop and pray. Not to ask and submit. Not to always exhibit love, joy, peace, patience, kindness, goodness, faithfulness, gentleness, and self-control. But just "git 'er done." Isn't that what Mondays are all about?
Knowing we can do nothing is binding and freeing at the same time. Binding myself to God at work. Freeing myself from all the me and my that get in the way Monday and every day.
Do you need to empty yourself this morning? Abide in Him instead?
Lay it down at His feet. Submit it all to Him. Ask Him to work through you. Thank Him for His sanctification and grace. Then open your eyes and see all your fullness as it truly is—empty.