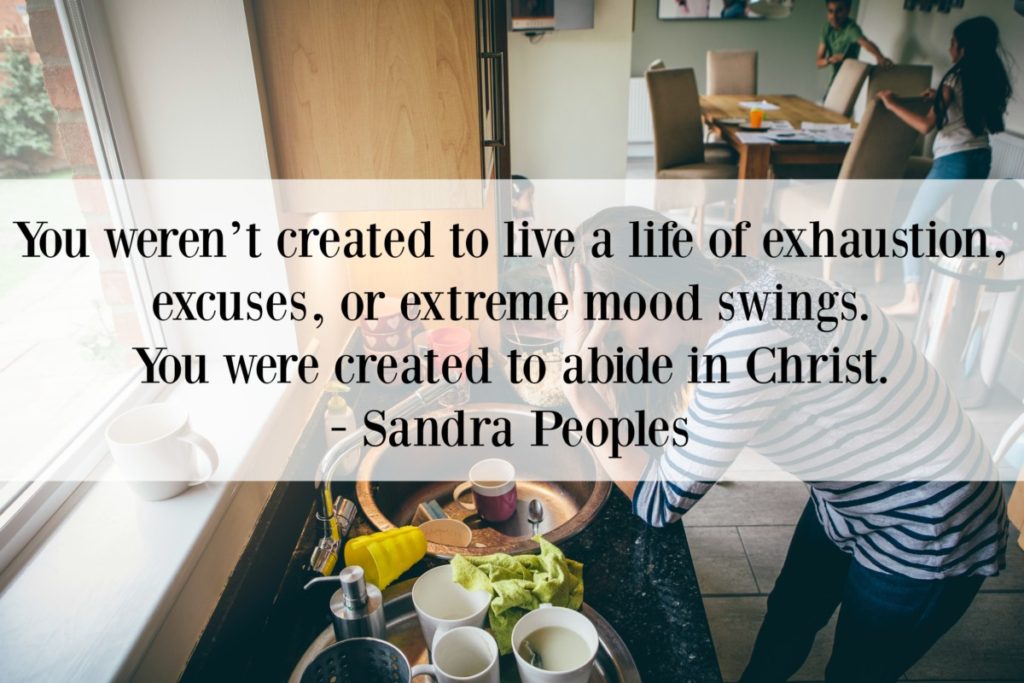 Over a year ago, we moved from Pennsylvania to Texas and I found myself in a season of exhaustion. I was juggling meeting the needs of my eight-year-old son with autism, homeschooling my ten-year-old son with dyslexia, opening our home every week for Bible study as my husband and I planted a new church, and working as a writer and editor. So I devoted a month to better self-care. I'm still benefiting from what I learned that month and I'm ready to share it with you.  
On January 1st, I'm releasing Abide: Self-Care for the Busy Mom. Abide is purposeful and practical. It doesn't add more to you to-do list—it transforms your to-do list for better fulfillment and efficiency.
Here's where you come in …
I know what was causing all the stress and disorder in my life, but I don't know what's causing stress and disorder in your life! Before the final edits to the book, I'd love to hear from you to make sure I'm tacking the topics that are most important.
Do you have a minute to leave a comment and share what you feel is keeping you from taking better care of yourself right now? I can't wait to learn from you!
If you want to learn more and be the first to get information about Abide, sign up below.