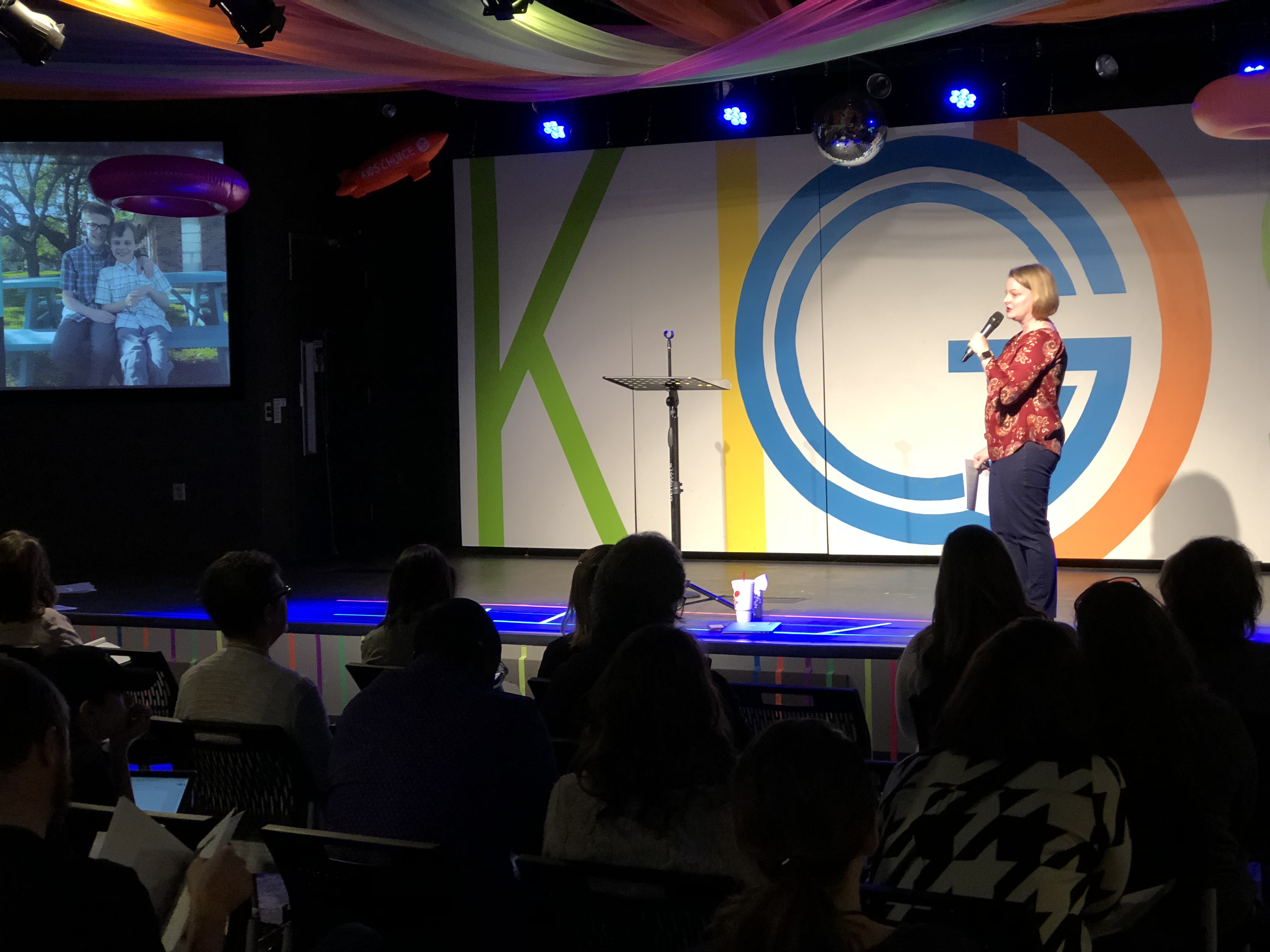 2020 Dates
Feb. 22nd- All Access Disability-Ministry Conference in Lake Jackson, TX
Feb. 29th- Sienna Ranch Baptist Church, Missouri City, TX
March 21st- She Stands Women's Conference in Longview, TX
March 28th- Maryland/Delaware Baptist State Assoc. conference
April 4th- Engage Conference in Fayetteville, Arkansas
April 18th- Day of Pampering for Caregivers at Heights Baptist, Alvin, TX
April 21st- Night of Hope at Eastview Christian Church in Normal, IL
April 24 & 25- Inclusion Fusion Live in Cleveland, Ohio
May 2nd- She Stands Women's Conference in Amarillo, TX
It is an honor to travel across the country encouraging special-needs parents, equipping churches to do special-needs ministry, and supporting women's ministries. Here are some of the topics I am often asked to speak on:
For parents:
I love to encourage parents to remember that God's plan for them didn't stop when they heard a diagnosis—it's just the beginning. My most-requested keynote address for parents reminds them that their Plan B situation was God's Plan A all along. I also enjoy doing the following breakout sessions:
Supporting special-needs siblings
The 5 phases of special-needs parenting
Avoiding caregiver burnout
Type A help for your Plan B life (time management and organization help)
Becoming an advocate (finding your purpose as a special-needs parent and living that out)
For special-needs ministries:
Special-needs ministry is also God's Plan A for churches! My keynote address for ministry events reminds disability ministry leaders why it's so important to include families like mine and inspires them to keep making room for everyone! Listed below are the breakout sessions I feel are especially helpful:
Communicating with special-needs parents
Outreach ideas to target and bless special-needs families
Strategies for small churches
Marketing your ministry
How special-needs families bless the churches they attend
For women's ministries:
In addition to keynoting events and matching my topic to your theme, I have three breakouts I do for SBTC events around the state:
Supporting caregivers: 20% of families in the US have a loved one with a disability, ranging from autism to Alzheimer's. That means up to 20% of the women in your church are fulfilling a caregiver role. Sandra is a special-needs mom and sister, and as a long-term caregiver, she can help you encourage and support the women in your church living out this important calling.
Identifying and encouraging spiritual mothers: It's time for a new generation of spiritual mothers to lead the women in our churches, but many don't feel confident enough to step into the role. Sandra shares ways to identify women who would be gifted mentors, teachers, and encouragers and the training process she uses at her church to help those women fulfill their Titus 2 calling.
Marketing your ministry: The younger generations in our churches and in our communities take in information differently than those who came before them. We have to use social media and other tools to meet them where they are so we can share the gospel and invite them to be a part of what our ministries are doing. In this session, Sandra will provide effective marketing methods that follow the latest social media trends so you can communicate with all the women you want to reach.
For information on booking Sandra for your event,
email sandra@sandrapeoples.com