I'm going a little retro with this blog post, back to when I had an entire blog about what we did as a family each week. I still scroll through those posts sometimes to remember what life was like when the boys were little. I don't want to forget this trip, so I'll share pics and stories with you too!
We left on Sunday after church, planning to spend the first night in Lubbock and then head to Flagstaff. Abilene was on the way, so we stopped at Hardin-Simmons, where I went to college! They now have an alumni wall with all our names on it. We got there just in time to take a couple pictures before it got dark. Lee and the boys had never been on campus before, so it was fun to show them the dorm where I lived and around campus.
David was sick on that long day in the car. He was running a temp of 103 and sleeping a lot. The next day James had the same symptoms. David recovered enough to eat again and stay awake during the days, but James was sick all week long. It did make for a relaxing trip overall since James slept well and stayed close to us (one of my concerns taking him to the Grand Canyon was that he would elope/try to get away from us and get hurt). But it was very hard to see him so sad and sick the entire week. He did not want to get out of the car for anything, especially not taking pictures. So the pictures of him aren't perfect, but they are true to what he was feeling at the time, so I want share to be honest about what it's like to be on vacation as a special-needs family.
We had one full day at the Grand Canyon, and it was a very foggy day! We would drive from lookout point to lookout point, hoping for clear views. We did get some good pictures, but the views never lasted long. Lee said he could have stood there taking it in for hours.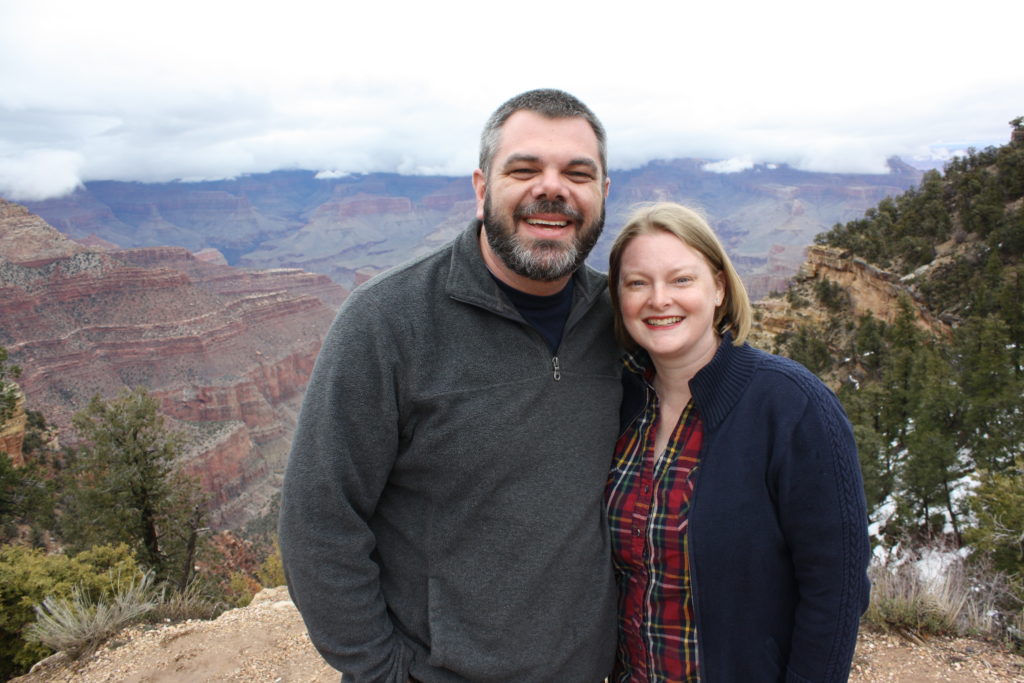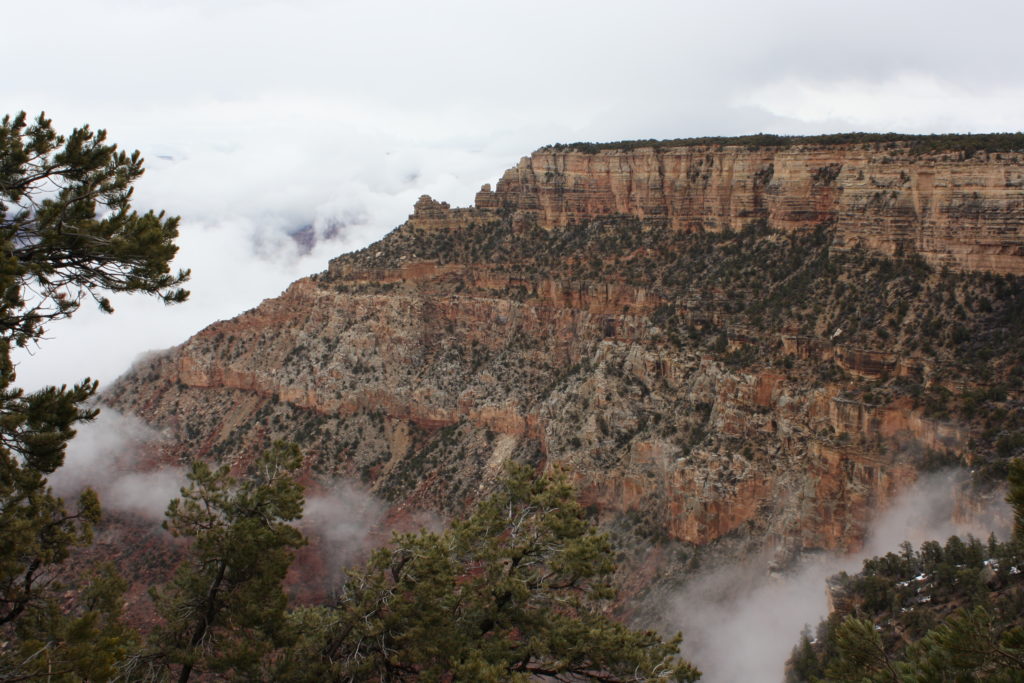 We stayed at an Air B&B in Flagstaff. It was perfect for us. When we stay in hotels, I get very anxious about the noise James makes because I'm sure it bothers our neighbors. But at an Air B&B, it doesn't matter if he makes noise or wakes up at 3:30 and jumps around. We also can have a kitchen to make the food he likes. Flagstaff was beautiful, especially in the snow we got while there! We also got to spend time with friends from when we lived in Pennsylvania who were vacationing there at the same time. They came over for dinner one night and we had so much fun catching up (James slept through their visit, but David and their boys had a good time playing games!).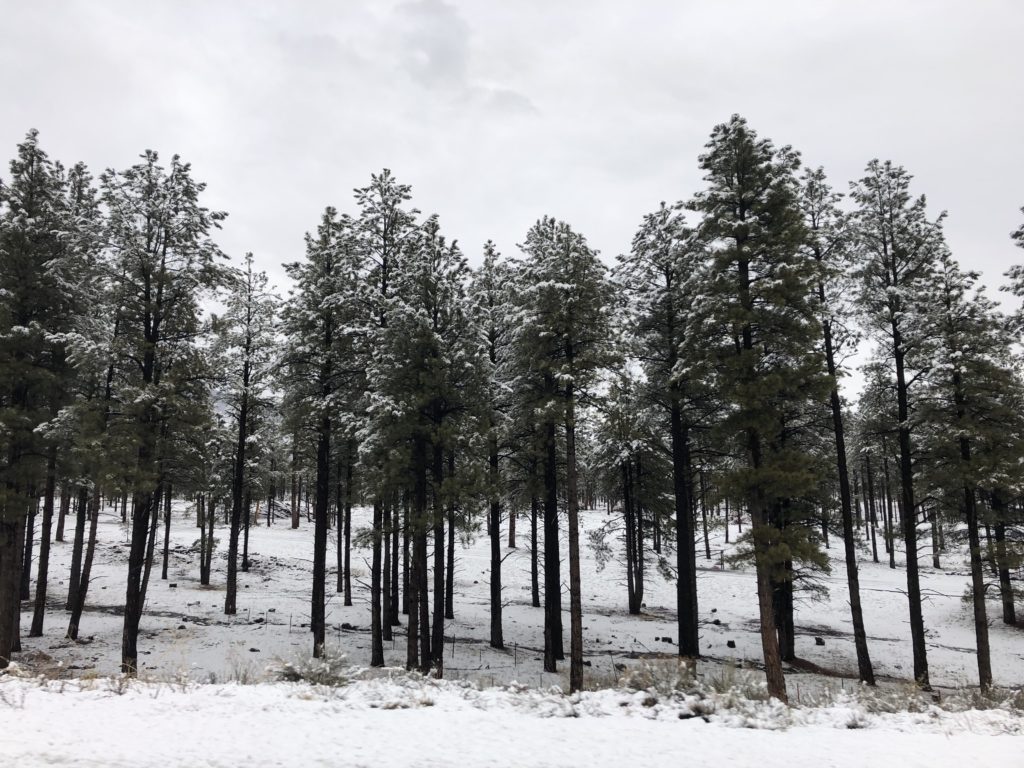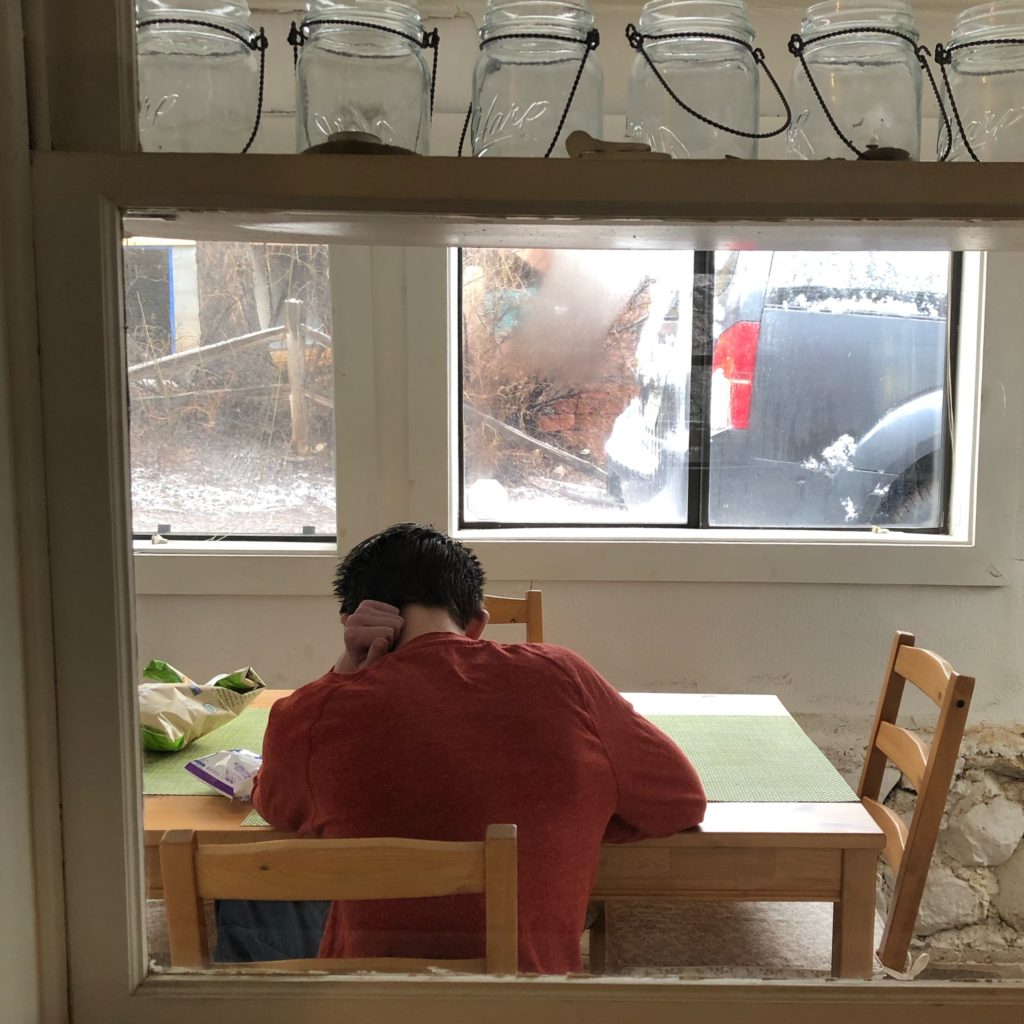 On Wednesday we loaded the car again and headed west to Joshua Tree National Park. Our Air B&B there was really nice! We wanted a place with a big yard so we could spend time outside even when we weren't at the park.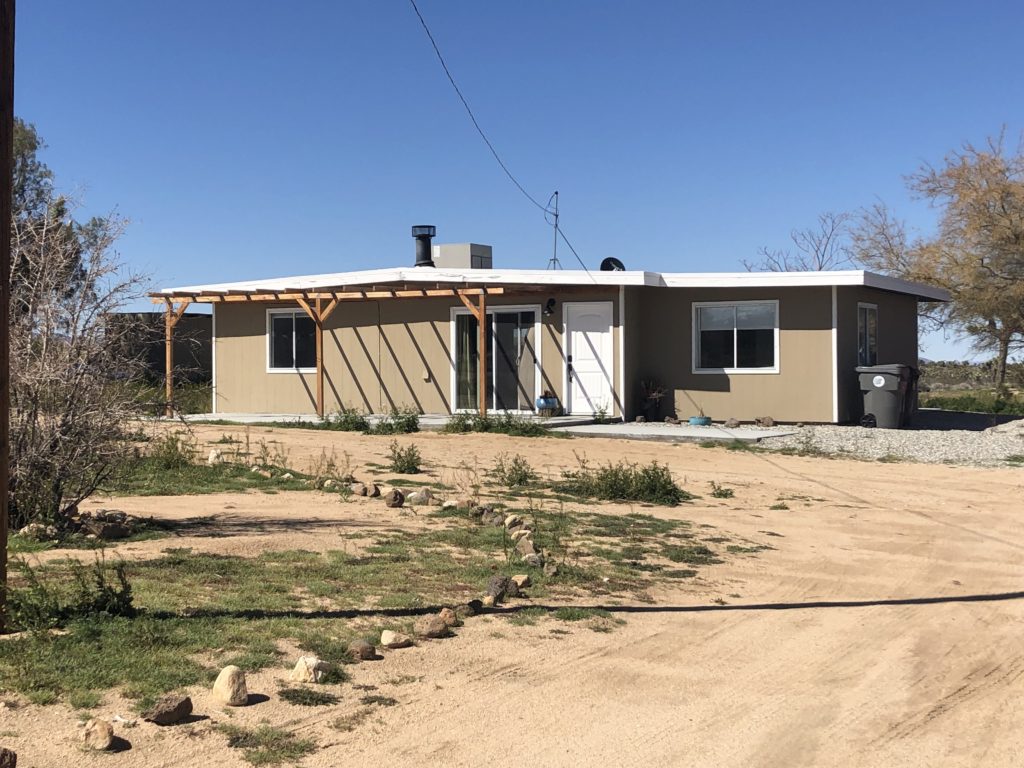 We went to Joshua Treen National Park twice on Thursday. It wasn't busy, so we got to take our time driving through. It really was beautiful. Such a difference from where we live now and where we've lived before (North Carolina and Pennsylvania).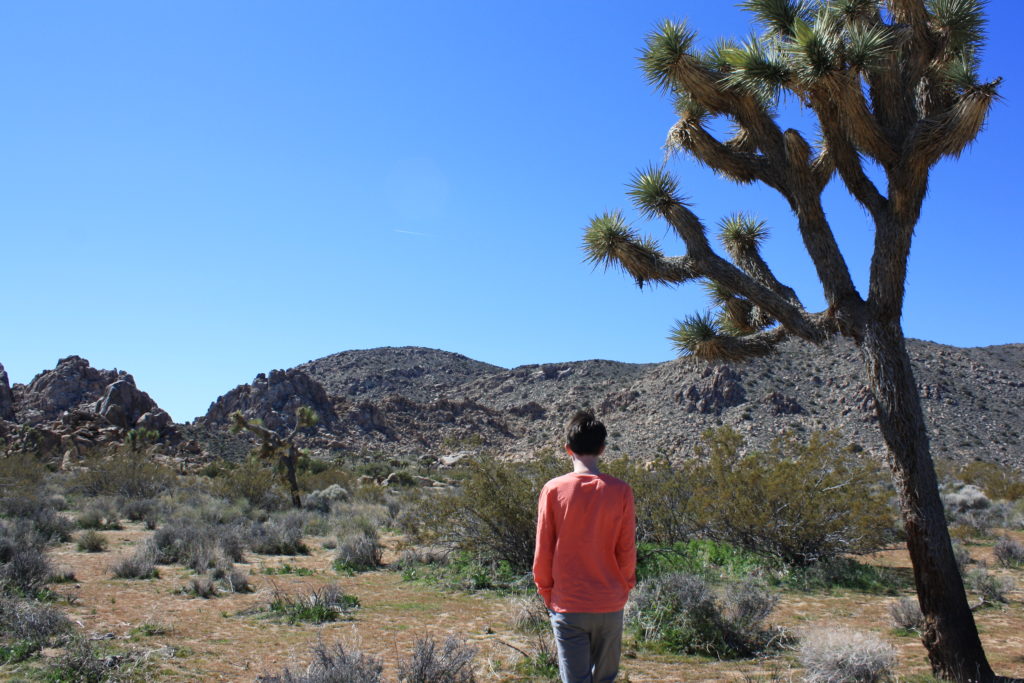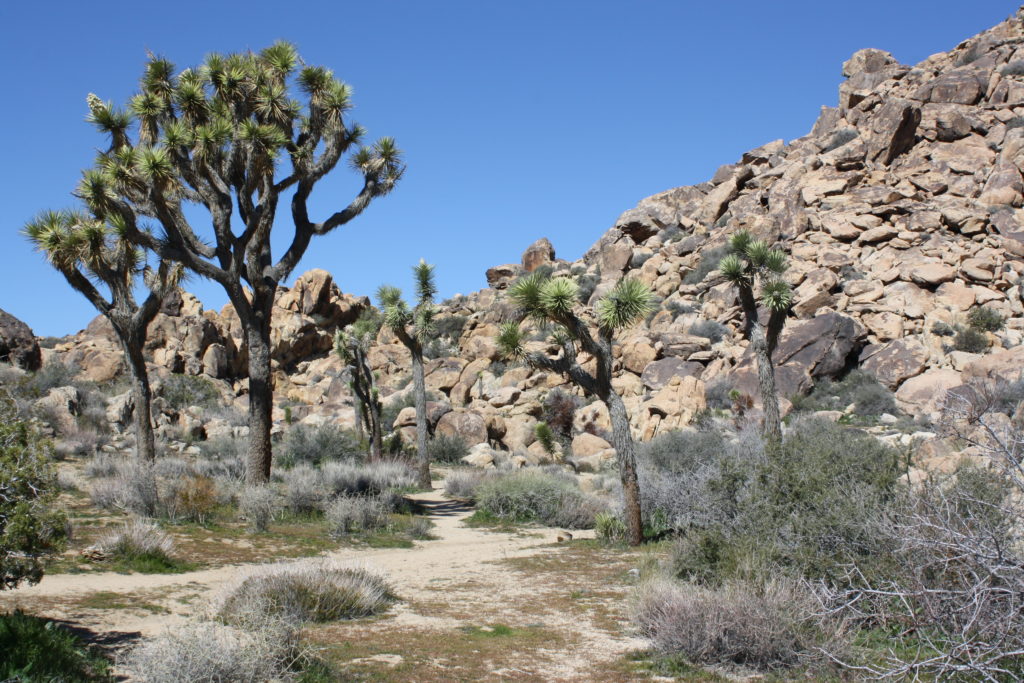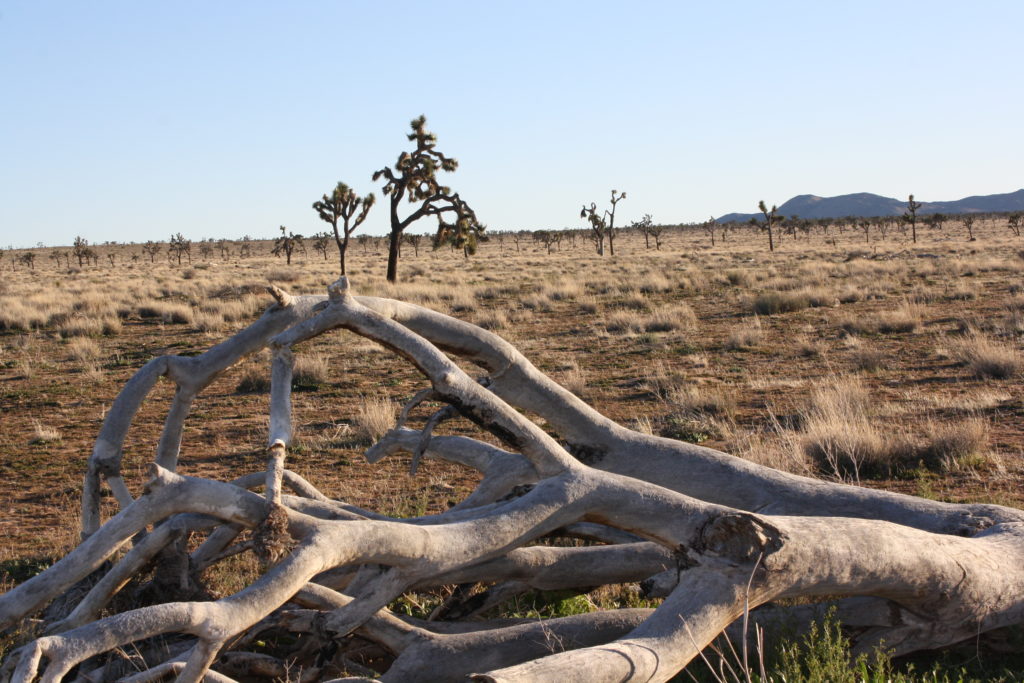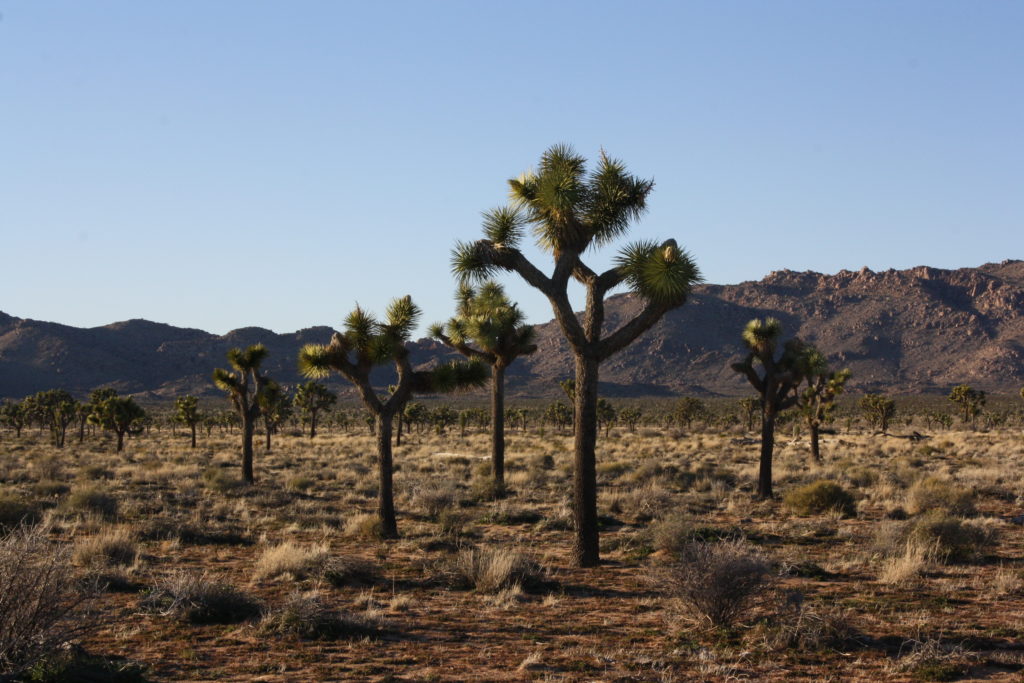 We didn't get a family picture, but we did take pictures of each family member.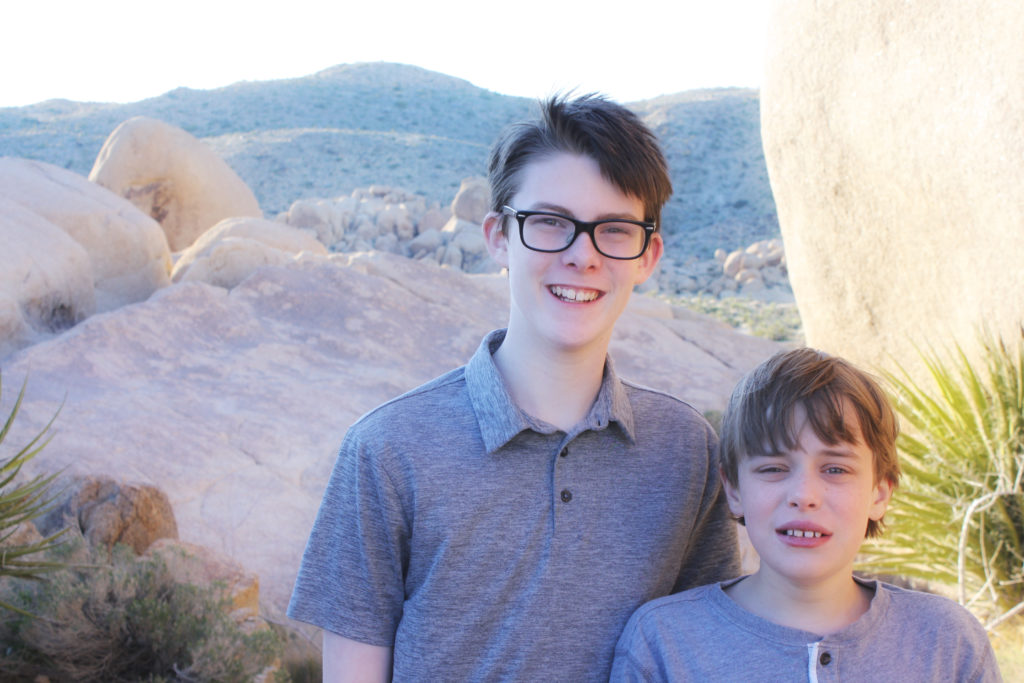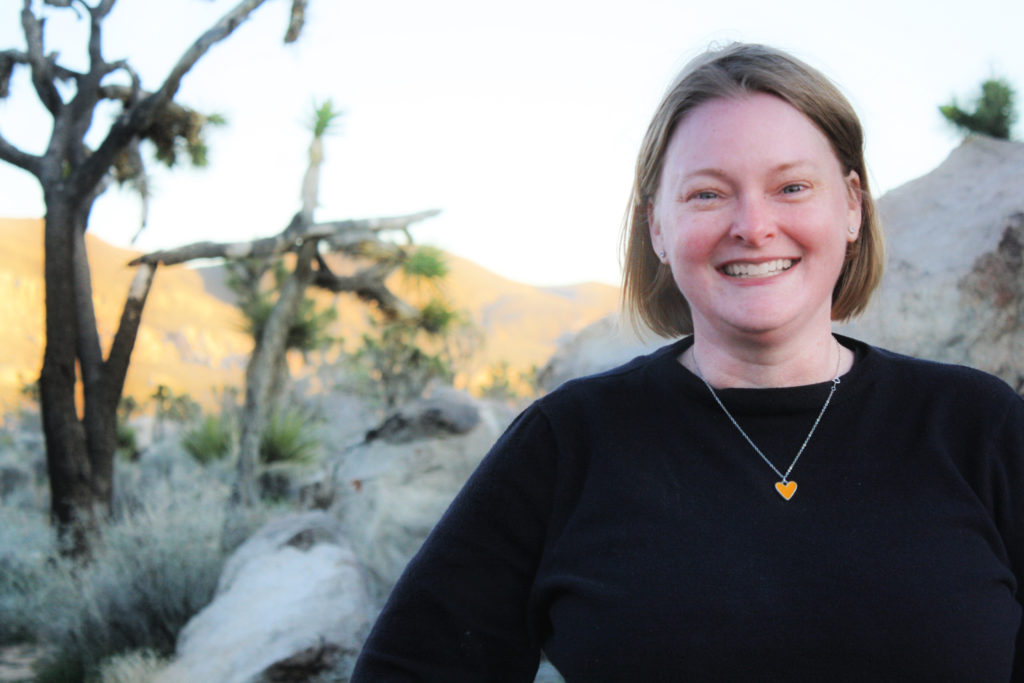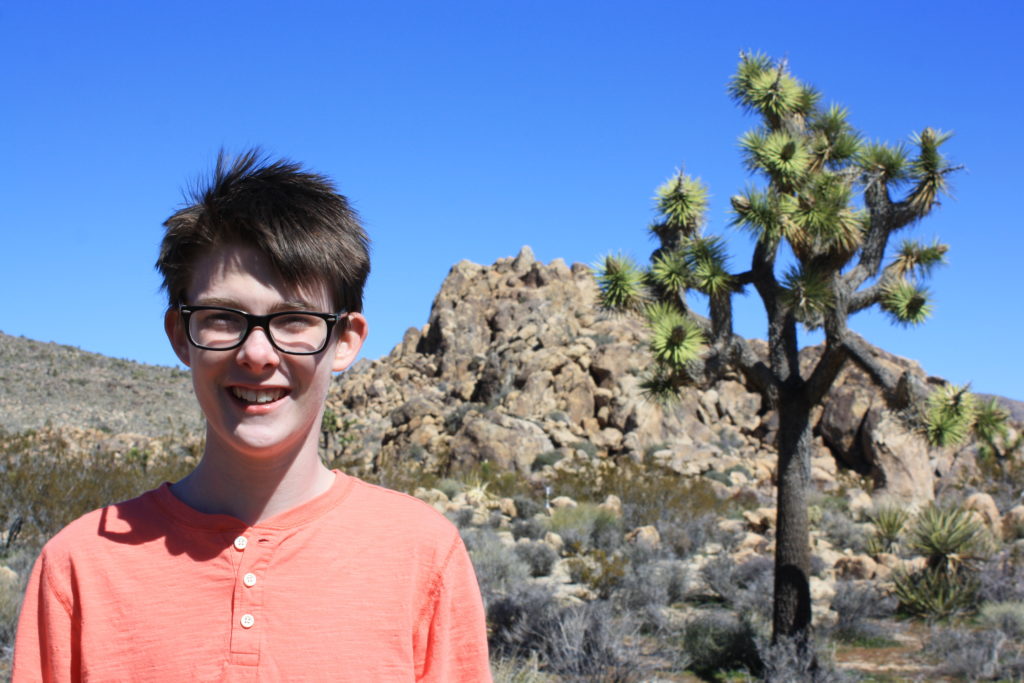 On Friday we loaded up the car again and headed back east. We spent Friday night in El Paso and got home Saturday night. The Texas bluebonnets and green grass were a welcome site!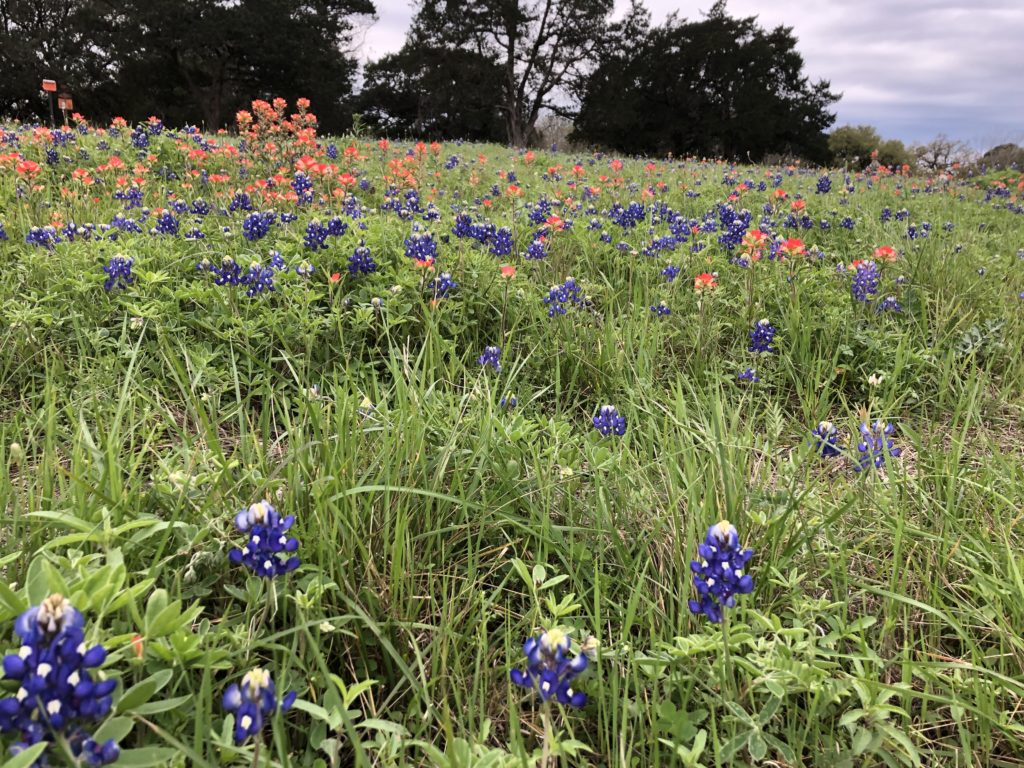 We had many discussions leading up to this trip about whether or not to actually do it. It was my 40th birthday celebration, and I had always wanted to go to Joshua Tree National Park. I had been to the Grand Canyon before, but only a quick stop when I rode along with my parents who were moving from Bakersfield, CA to Denver, CO. Lee and the boys had never been. The boys do great in the car, and James has made some big progress lately—eating new foods and hitting a new potty training milestone. 3,432 miles in seven days with both boys having the flu is something I hope we don't ever do again, but the trip was still a lot of fun overall!
There are lots of times I let our limitations hold us back, but not this time. We decided to be brave and hit the road, and I'm so glad we did!