5 Days to Better Organization for Your Home and Family
March 12-16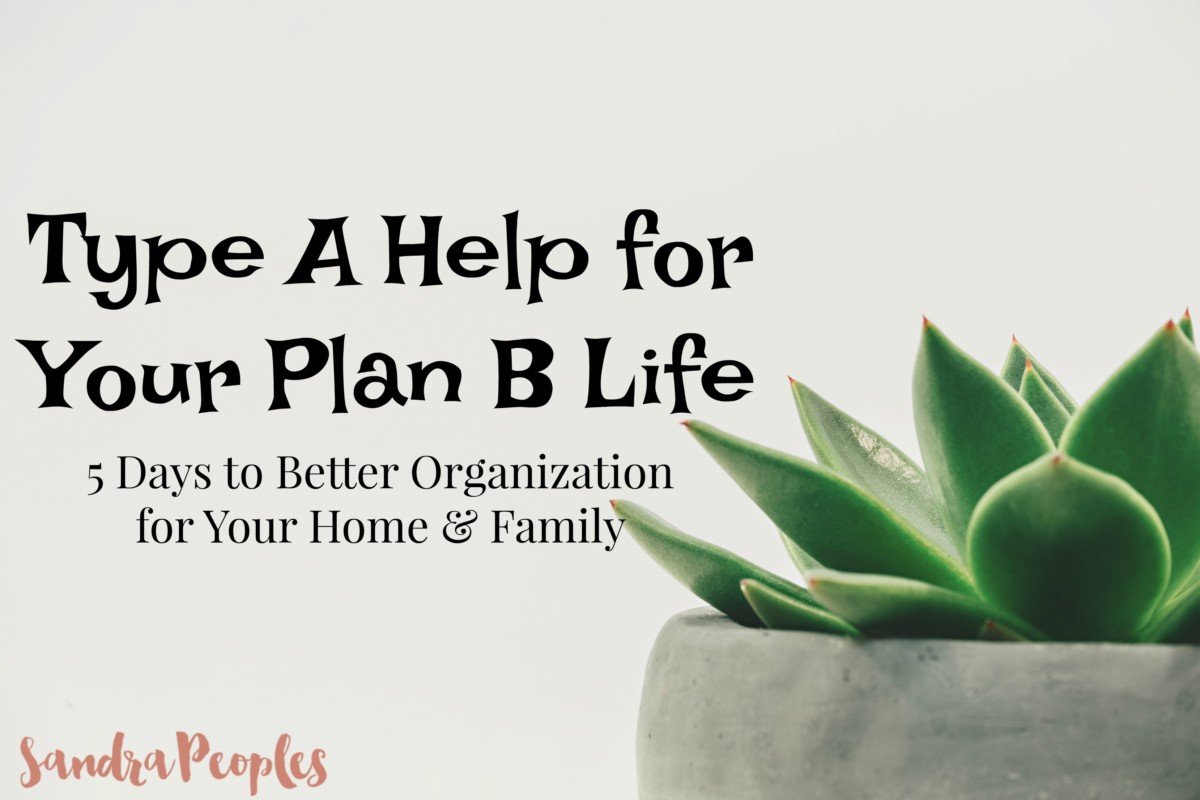 The circumstances of your life weren't your plan A. You weren't expecting the extra challenges you face each day as you love and care for your family well. Some days it's overwhelming. There's always something else to do—cook, clean, fold laundry, go to therapy … and the list goes on. Your Plan B life needs help from a Type A person.
We're going kick off the spring season with strategies that will help you organize your home and family. These tips make life at my house run smoothly even when our schedules are hectic.
They won't add a bunch more items to your to do list. They will make what you already do more efficient and enjoyable.
Let's start off the new season with a plan to bring a little more Type A to your Plan B life!