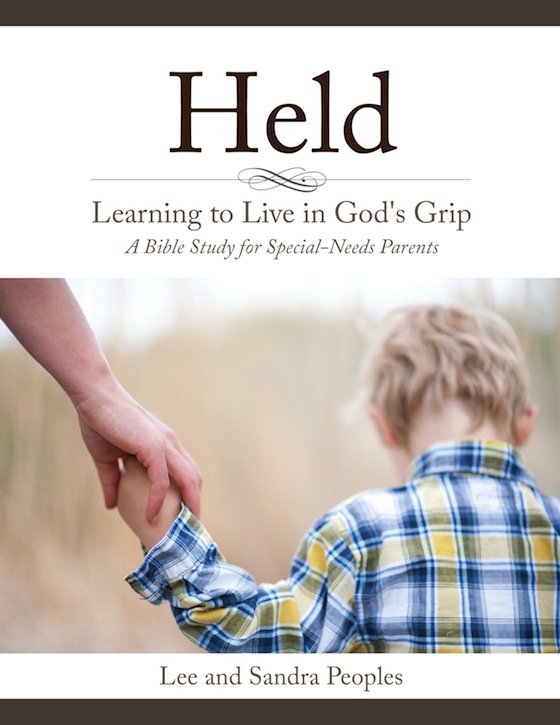 It's been so fun to see all the places Held has been showing up, like in pictures on Instagram and reviews by readers. I wanted to share the latest news about the book and let you know what's coming up in the next few months!
Lee and I are currently working on videos to go along with the study. I will post those here on the site and you'll be able to use them as you do the study on your own or with a group.
Bible study groups from three different states have let us know they are using our book! If your group uses our book and wants  to schedule a Skype call with us when you meet, email held@sandrapeoples. com and we'll try to work it out. Remember, if you are buying ten or more copies of the book, contact us for a bulk rate discount.
A reporter from The Baptist Press visited our church yesterday to talk to us about our special-needs ministry and the book. The article will be published in our state paper in the new year, and I'll be sure to share the link.
If you have read Held, we would really appreciate a review on Amazon. They help potential readers decide if it's the book for them!
Our Facebook page continues to be a place to encourage each other and share what's happening in our lives. Recently we've been talking about how hard the time change is on our kids, essential oils, and potty training.
Thanks for all your support!