As we get closer to the end of 2020, I like to reflect on what worked and didn't work for me this year. Obviously, in a year this unique, there's a lot that didn't work for me, but most of that was outside of my control. In today's episode, I'm focusing on what did work for me and my family in such a chaotic year. I've come up with 10 things to share with you! I'm excited to go through the list and hear what worked for you in 2020 when we talk about it in our Abiding Caregiver Facebook group this week! Make sure you're a member so you can join me. Find the link in the show notes at sandrapeoples.com/thepodcast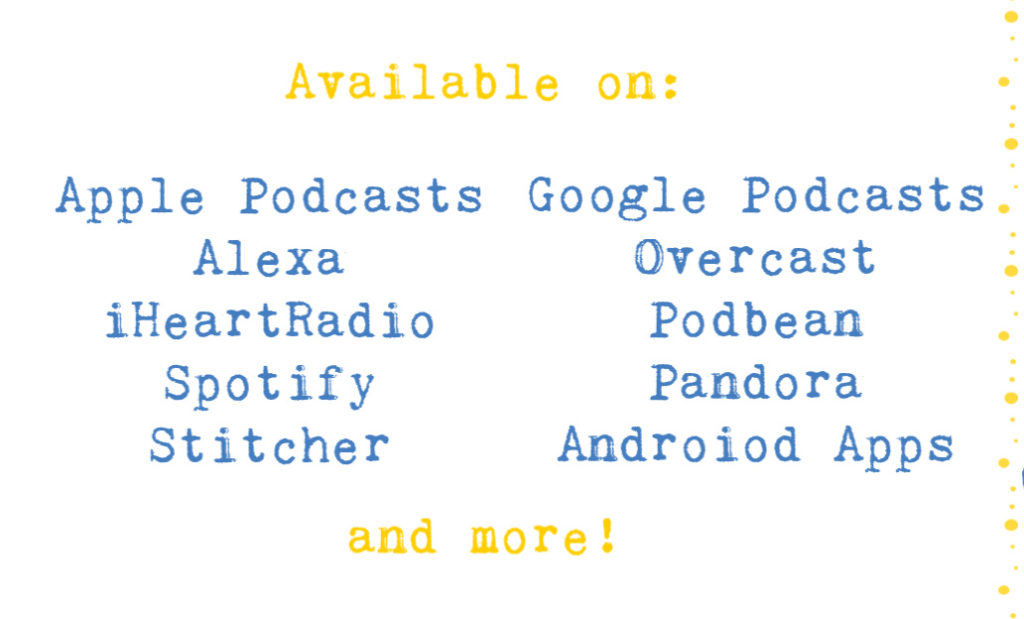 Quick Links:

Transcript:
Nov. 9th, episode 48 Worked for Me in 2020
Hi friends, this is Self-Care and Soul Care for the Caregiver, and I'm your host Sandra Peoples. To us, self-care isn't a luxury—it's a necessity. We need to take better care of ourselves so we can care for those God has entrusted to us. You're listening to episode 48!
As we get closer to the end of 2020, I like to reflect on what worked and didn't work for me this year. Obviously, in a year this uh, unique, there's a lot that didn't work for me, but most of that was outside of my control. Today I'm focusing on what did work for me and my family in such a chaotic year. I've come up with 10 things to share with you! I'm excited to go through the list and hear what worked for you in 2020 when we talk about it in our Abiding Caregiver Facebook group this week! Make sure you're a member so you can join me. Search Facebook for the group or find the link in the show notes at sandrapeoples.com/thepodcast
Ok, friends! Let's jump in!
Clothes steamer – Have y'all been keeping this a secret from me? How much easier it is to steam your clothes than to iron them? I got a steamer from Amazon when it was on sale, I think. But I didn't use it for a while. I don't iron super often, but my husband Lee does almost every Sunday (he's a pastor, and I don't fold our clothes very quickly, so they get pretty wrinkled). It's a pain to get out the iron and ironing board every Sunday morning and for me to worry my son James is going to bump into it or touch the iron. Once I tried the steamer, I realized how easy it is to use! And then convinced Lee. We haven't gotten the iron out in months!
Yellow bedside table – I mentioned in episode 40 about how to get more sleep that we got a new bed this year. We saved up our money, but the bed came in under what we had budgeted, so I added a yellow bedside table to our order. I actually made the decision after thinking about my favorite spaces ever and how to make our home look more like my favorite spaces since we would be spending so much time at home this year. At the top of the list of my favorites spaces is my grandma's house when I was growing up. Each Sunday we had lunch at her house after church. I can picture it now: with yellow metal cabinets in the kitchen and shelves for her teapot collection around the table. In her living room there were big windows and sliding glass doors that let in light all the time. That light was important because she probably had 10-15 house plants in her living room. What inspiration did I take from those memories? The yellow metal side table I see before I fall asleep and when I wake up each day. The five new houseplants I added to my collection this year. And the teapots I had in a box that are now on display. No matter what the design trends are, this year has taught us to do what brings us joy in our spaces. It was especially fun to add the joy of the yellow bedside table to my space this year.
Staycation – So many travel plans got canceled this year. We didn't have any big family trips planned like last year when we went to the Grand Canyon and Joshua Tree National Park for spring break and the beach in Florida to celebrate my parents' 45th anniversary over the summer. But we got pretty tired of our four walls, especially because we live in a parsonage on our church's property, so our views are of the parking lot (I'm not complaining! Usually the parking lot is a great neighbor. And Lee's commute is pretty easy.) But we jumped at the chance to rent a friend's beach house for a few days so we could get away. And it was pretty perfect. It was a short drive, so the boys stayed with my parents for the first couple of days we were there. Then my parents brought them down and we spent two more days with them. We didn't go into town much since we wanted to keep social distancing, but we kept busy fishing, swimming at the pool, and of course on the beach. It was such a nice break.
Weight Watchers – Alright, to be honest I didn't want to tell you about this one. I am very body-positive and want you to be too. I don't accept the standards women's bodies are often held to and celebrate all our shapes. But not feeling good about my shape was taking up way too much space in my head. It was causing me to be too hard on myself. It was either make a change or keep getting mad at myself for being too hard on myself. So I signed up for Weight Watchers, which is now called WW. My friend Dawn had lots of success with it and feels so much better now. My goal was to lose 20 pounds, and I lost 15 before kinda leveling off. I'm deciding now if losing 15 is good or if I want to get strict about it again. This may not be on your radar at all. And if not, I'm so glad! But if it is, WW has been the easiest and most effective way for me to lose weight. I just can't limit myself as much as necessary on Keto or intermittent fasting. I'll put a link in the shownotes if you want to learn more, but please don't hear my story of weight loss as a judgment on you or your body. I did it to quiet the constant voice of criticism in my own head.
Turkey burgers – if you've heard me talk about menu planning, you know we have burgers every Saturday. (You can listen to ep. 11 if you want to hear more about my themes for each day and how I menu plan.) And I never get tired of burgers, but since I was paying more attention to what I was eating, we needed to switch it up from beef occasionally. My most favorite recipe turned out to be one I modified for Greek-inspired turkey burgers with pesto, red onions, and feta cheese. I'm planning a whole episode soon on burger recipes, and I'll share it then! I seriously could eat them multiple times a week, especially with sweet potato fries on the side!
Benevolent detachment – I did a whole episode on this because it was so helpful to me this year. You can go back to episode 42 to check it out. It's a concept I read about in John Eldredge's book, Get Your Life Back. Let me quote from him on the topic: "Over time I've found no better practice to help clear out my cluttered soul than the practice of benevolent detachment. The ability to let it go—not so much physically but emotionally, soulfully … We are aiming for release, turning over into the hand of God whatever is burdening us and leaving it there. It's so easy to get caught up in the drama in unhealthy ways, and then we are unable to see clearly, set boundaries, respond freely." For me, it really has been freeing. I am choosing not to care about somethings, but from a place of love. I relied on the practice quite a bit around election time, and I think it truly helped my stress and anxiety.
Bleach, water, Tide – The Go Clean Co acct on Instagram blew up through our quarantine time, and I am one of many who has learned so much! After years of using unscented and everything-free detergent, I've gone back to powerded Tide. And our clothes are so much cleaner! I also use their bleach, water, Tide formula for cleaning around the house. That and some of their other tips have made a big difference! Even this weekend I got our old tub looking like new again with Bar Keeper's Friend, a cleaning product they use often. With the extra time at home I've had more time to focus on cleaning and organizing projects that usually get put off. But I'm finding lots of motivation and inspiration from Go Clean Co.
Time with David – We talk a lot about how hard it is to balance our time as caregivers. It always seems like someone is getting told "not right now." And man was I saying that a lot when the boys were first both out of school and home with nowhere to go. We needed a plan so I could spend more time one-on-one with David. So he and I started watching a show together each night. He even set an alarm on his watch for 8:00 and would turn off the xbox and we would sit on the bed with the ipad between us. I'm so thankful for that time during our busy days! Now that James is back in school and David is homeschooling, he and I get lots of time together during the day. We usually watch a Friends rerun together as a break from our work! He turned 15 last month, and time seems to be moving even quicker as he grows. I'll always be thankful for this bonus time we got to spend together during 2020.
Podcasts & audio books – caring for James takes a lot of attention and movement. It doesn't take a lot of words or listening. So even though this year I didn't have nearly as much time in front of my computer as I usually do, I did have time when I was watching him jump in the pool or refilling his snacks, but not needing to really focus on something hard (like a writing project). I filled that time with podcasts and audio books. You've heard me talk about my favorite podcasts like the LOMAH podcast from Kim Albright and The Rising Above podcast with Becky Davidson, but there's a new one I want to make sure you know about! It's called The Atypical Life with Matt Mooney. You may know Matt and his wife Jenny from 99 Balloons. 99 Balloons is a respite provider whose materials we use for respite nights at our church. The first episode of The Atypical Life released last week on we are not our bodies. It's an important conversation about how the church views disabilities and healing. I'm excited about all the episodes Matt has planned. As for audio book recommendations, I like nonfiction books on topics I usually listen to podcasts about, so like marketing and time management. Right now I'm listening to Seth Godin's new book The Practice. No one gets me out of a work slump like Seth Godin, and boy, do I need his pep talks now as we move into a new year!
Our back porch – I'm glad this is happening in time to make our 2020 list! When everyone is home at the same time, there's usually nowhere for me to sit and get a break from the sensory input. (Sidenote: I sure did learn a lot about my own sensory sensitivities this year with all the extra noise around here!) We had a little slab for a back porch, but there wasn't any shade. So that's not a good option for Houston in the summer (or spring or fall either for that matter!). I mentioned earlier that we live in a parsonage owned by the church, but we pay rent into a fund for maintenance on the house. We figured out there was enough in the fund for an upgraded porch and even an outdoor kitchen for Lee! It's still all being built, but once they got the concrete poured, I bought new furniture so I could sit out there more often. Last week it got a cover, so now we have shade! Over the weekend we set up an outdoor screen that we've had since our church planting days and watched a movie while roasting marshmellows over the fire pit! James spends most of his time outside on his swing, so now we can all join him outside and enjoy it! Especially since here in Houston, this is the best time of year to be outside. You can find me on Instagram @SandraPeoples if you want to see pics!
That's 10 things that worked for me in 2020! I'm thankful for this opportunity to think back and find bright spots in this year! Join with me in a prayer of thanksgiving for God's good gifts to all of us this year:
God, Psalm 100 says to enter your gates with thanksgiving and your courts with praise! We take time to do that now as we reflect on 2020. You have shown your faithfulness to us and to our families. Even as we faced hard days that felt overwhelming at times, You were good to us. I thank you for each thing on my list today—for discoveries that made life easier, for memories made, and for new things I learned. As we all inch closer to the end of the year, keep us ever-mindful of You and Your gifts in our lives. In Jesus' name, amen.
Thanks again for joining me today, friends! This episode included lots of links, so be sure to check out the show notes at sandrapeoples.com/thepodcast so you can check out everything I mentioned! I'm praying for you this week as you fulfill your calling as an abiding caregiver!