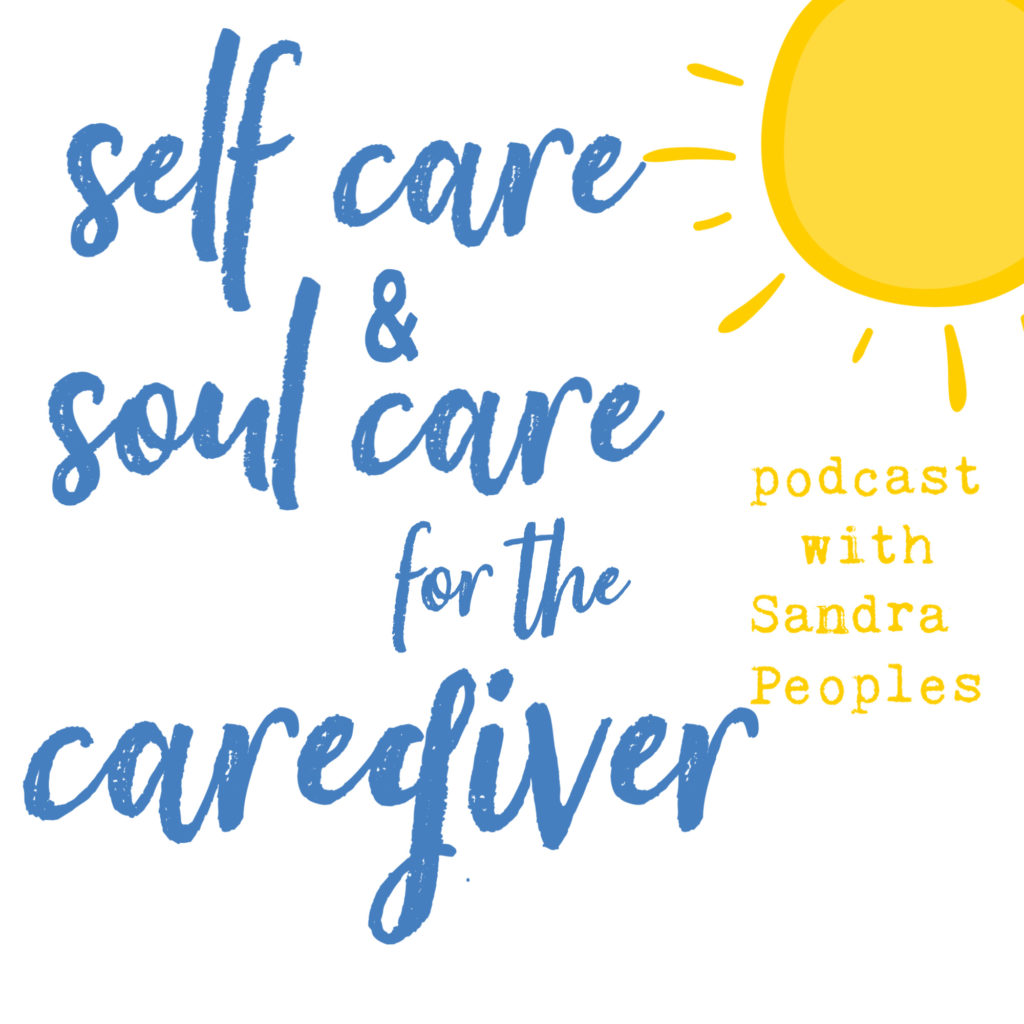 As caregivers, self care isn't optional. We have to take care of ourselves so we can care for those who depend on us!
My view of self care isn't about self-sufficiency, self-fulfillment, or self-righteousness—it's about dependence on God. You weren't created to live a life of exhaustion, excuses, or extreme mood swings. You were created to abide in Christ.
Self Care and Soul Care for the Caregiver is purposeful and practical. It doesn't add more to your to-do list—it transforms your to-do list for better fulfillment and efficiency. I hope you'll listen, and that it will be a blessing to you!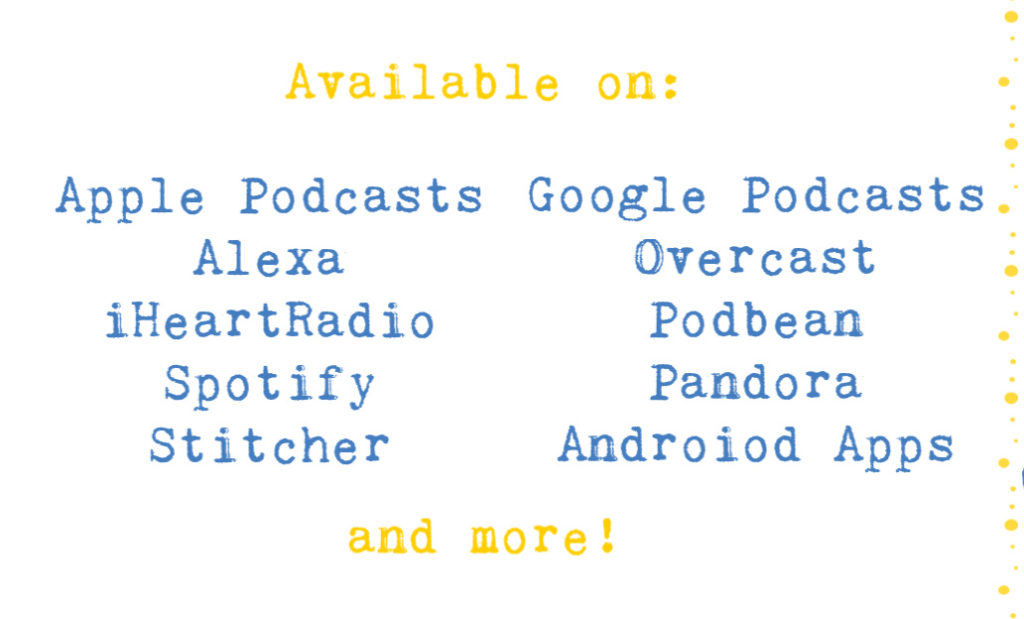 The most recent episodes:
March 2022
088: Lauren's Last Episode: An Update and a Blessing
February 2022
087: Marriage and Disability Parenting
086: Finding Your Caregiving Team on Social Media
085: Reflections on Vocation as a Caregiver
January 2022
084: My Experience with Caregiver Burnout
083: What We're Saying No to in 2022
082: What I Talk about with My Therapist
081: What We've Learned about Setting Goals from our Kids' Therapists
December 2021
080: How to Choose One Word for 2022
079: Why Advent is the Solution You Need
November 2021
078: Hosting the Holidays as a Caregiving Family
077: When You Need to Put Everything on Auto Pilot
076: Gift Guide for Abiding Caregivers
October 2021
075: A Safe Space for Spiritual Pain and the Holidays
074: Add Rest to Your Holiday To Do List
073: Creating Holiday Traditions That Work for Your Unique Family
September 2021
072: 3 Ways to Care for Your Soul This Fall
071: Adjusting to Our New Fall Routines
069: Meet Our New Co-Host, Lauren D. Crow!
May 2021
068: Our Summer Plans & Priorities
067: Supporting Special Needs Siblings
April 2021
066: Help for Fast and Slow Decision Makers
065: Going First in Friendship
March 2021
064: How to Heal from Being Hurt by the Church, with Pastor Lee Peoples
063: The Why Behind Hobbies: (why I have a garden, buy BBQ sauce in bulk, and have learned lots of theatre lingo)
062: Spring Cleaning Challenge
061: Read, Watch, Listen Recommendations from Winter 2021
060: Changes Coming to Churches in 2021 that Will Affect Special Needs Families
February 2021
059: Caring for Yourself As You Manage Other Peoples' Emotions
058: 6 Ways to Increase Your Step Count
057: Picking a Bible Study/Bible Reading Plan
January 2021
056: Our Updated Menu Planning Routine
055: Celebrating the Sabbath as Abiding Caregivers
054: How to Get Unstuck as You Work toward Your Goals
053: Begin As You Mean to Go On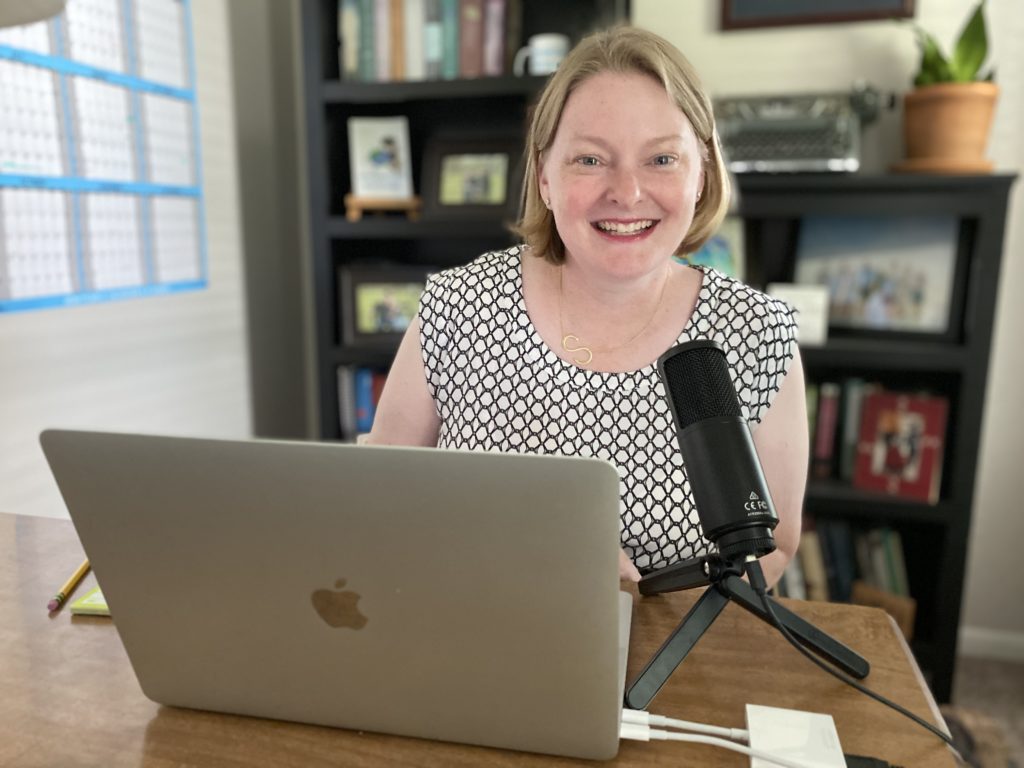 December 2020
052: Favorite Books Read in 2020
051: Caregiving Characters and Comforting Stories We Love, with Katie M. Reid // Ep. 51
November 2020
050: Reflection Questions for the End of the Year
049: Navigating Complicated Family Relationships with Diane Dokko Kim
048: 10 Things That Worked for Me in 2020
047: Reflecting on Ten Years Since James's Autism Diagnosis
October 2020
046: An Invitation to Those Who Have Stopped Praying
045: How Our Suffering Points to Our Savior with Meg Apperson (author of Sky Full of Stars)
044: Creating a Bucket List for the Rest of 2020
043: How to Abide in Christ During the Election Season
September 2020
042: Let It Go: The Practice of Benevolent Detachment
041: Speaking the 5 Love Languages with Our Special-Needs Families, with Jolene Philo
040: Changes We've Made to Get More Sleep
039: The Sins We Face as Caregivers
August 2020
038: Managing Your Mental Health with Gillian Marchenko
037: Answering Listener Questions with Lee
036: Creating a Rhythm that Works for the New School Year
035: Read, Watch, Listen: Recommendations
July 2020
033: How to Make a Decision about the Upcoming School Year (or make any hard decision)
032: Caring for Others as You Care for Yourself, with Tonya Nash
031: Reflecting on the First Six Months of Episodes
June 2020
030: Lessons I'm Learning to Live By
029: For the Days You Don't Feel Seen
028: 5 Goals I Have for Each Day This Summer and Helpful App Recommendations
027: Self-Care for Peacemakers
026: The Decision Fatigue We'll Face as We Adjust to Life after the Pandemic
May 2020
025: When You Feel Like a Failure at the End of the Day
024: Letting Yourself Feel All the Feels
023: Finding Joy on Mother's Day with Becky Davidson
022: Writing New Stories for Ourselves
April 2020
021: Fixing the "Broken Windows" Around Our Houses
020: Self-Care During Your Cycle
019: 3 Hard Things, 3 Good Things, and 3 Things I'll Remember from This Season
018: Introverts and Extroverts as Caregivers with Kim Albrecht
March 2020
017: Gifts to Give Your Future Self
016: How to Reset a Bad Day and Recover after a Meltdown
015: How Caregiving Families Can Prepare for Emergencies and Epidemics
014: Encouragement for Caregivers During Hospital Stays (with guest Stephanie McKeever)
013: The Benefits of a Minimalist Wardrobe and Monday Uniform
February 2020
012: Solutions for Stressful Seasons
011: Menu Planning: The Key to Making Every Week Go Smoother
010: Setting a Feeling-Based Goal for Your Marriage
009: The Division of Labor at Our House (with guest Lee Peoples)
January 2020
008: Establishing Habit Triggers
006: How Decision Fatigue Leads to Caregiver Burnout and How to Eliminate It
005: Creating a Personal Purpose Statement
004: Reflecting on 2019 for a Better 2020 – 6 questions to answer
Dec 2019 series- Keys to a Calm Christmas
Responding to Others' Expectations
Managing Our Own Emotions and Reactions
Practical Help for Challenging Moments over Christmas Break