In this episode we're joined by my friend Stephanie McKeever. Stephanie is a special-needs mom who cared for her son Evan during a long hospital stay after he was diagnosed with osteosarcoma. What she learned during that time can help you prepare for a time you might be in her situation.
No matter what she is going through, Stephanie stays focused on Christ and points others to Him as well. My favorite quote from this episode comes at the end when I ask her what one message she would want to share with people going through similar circumstances, "What is God doing that's bigger than cancer? What is God doing that's bigger than special needs? What is God doing that's bigger than our circumstances?" When we focus on that, we can find hope.
I hope you enjoy this interview with Stephanie as much as I do!
Listen to Self Care and Soul Care for the Caregiver on iTunes or the link at the end of the show notes.
Quick links from the episode: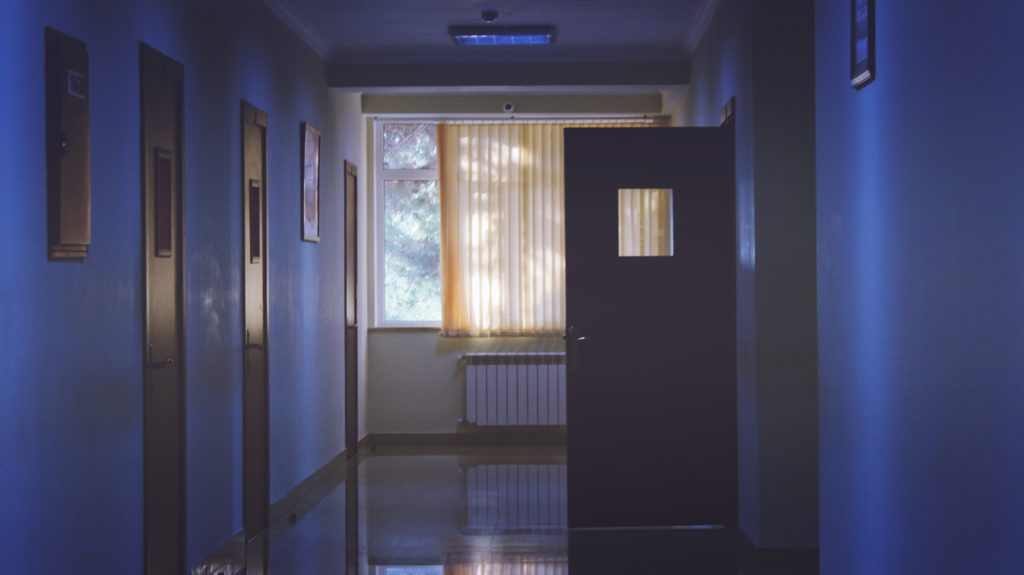 Episode transcript: 
I don't have a full transcript since it's an interview episode, but I can share the questions I asked Stephanie and some of my favorite quotes.
How did you put God first each day, when so much was happening?
What Bible verses did you cling to during this time?
And what about self care? The practical ways you cared for yourself?
There are big challenges I can think of when you're going through what y'all went through, like not having control over your schedule, weariness, and needed very practical help. Can you speak to these challenges?
What one message do you want to leave others with who are facing a similar situation?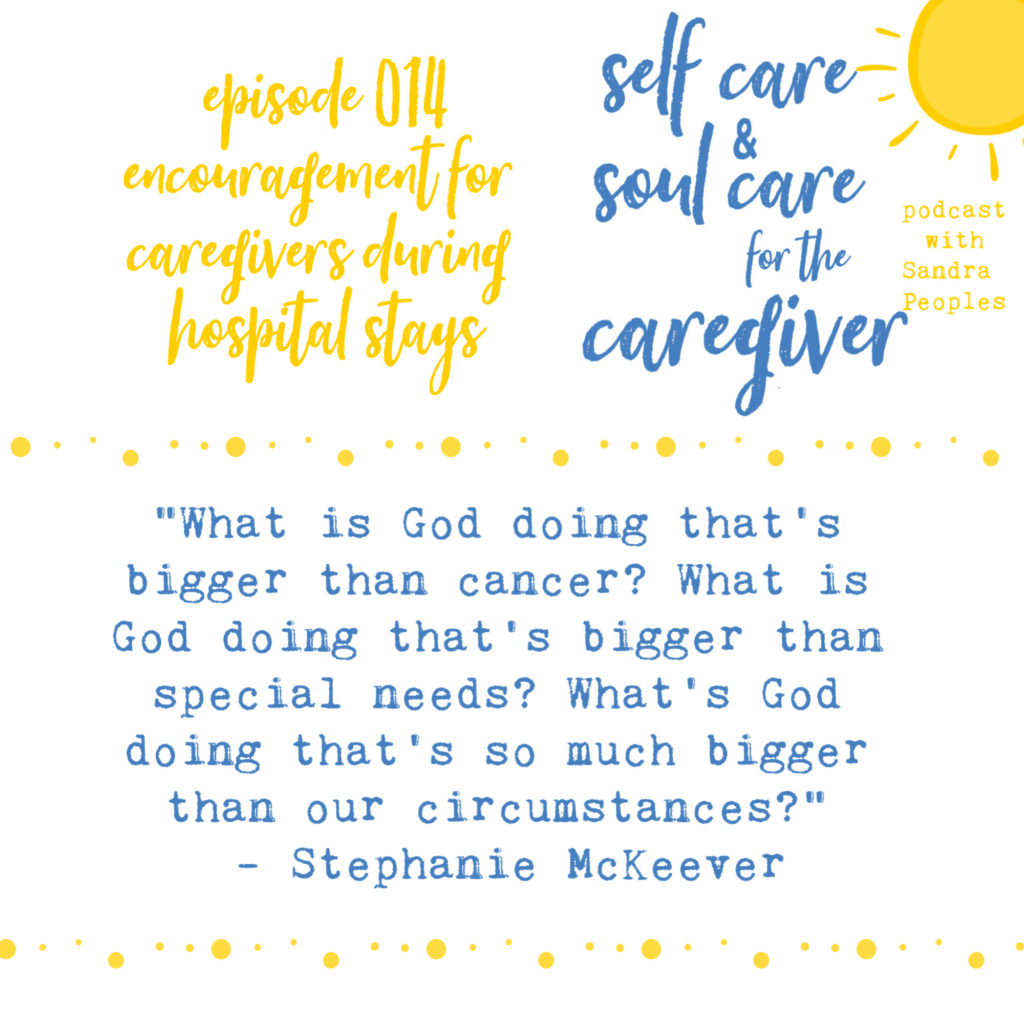 "How often do we pray, 'Lord, expand my boarders?' But I wanted my boarders to be expanded into the Nordstrom shoe department, not the children's hospital. Yet there we were."
"We had a chance to show a hope bigger than our circumstances."
"We have a bigger hope than osteosarcoma's cure. We have hope in Christ."
"What is God doing that's bigger than cancer? What is God doing that's bigger than special needs? What's God doing that's so much bigger than our circumstances?"