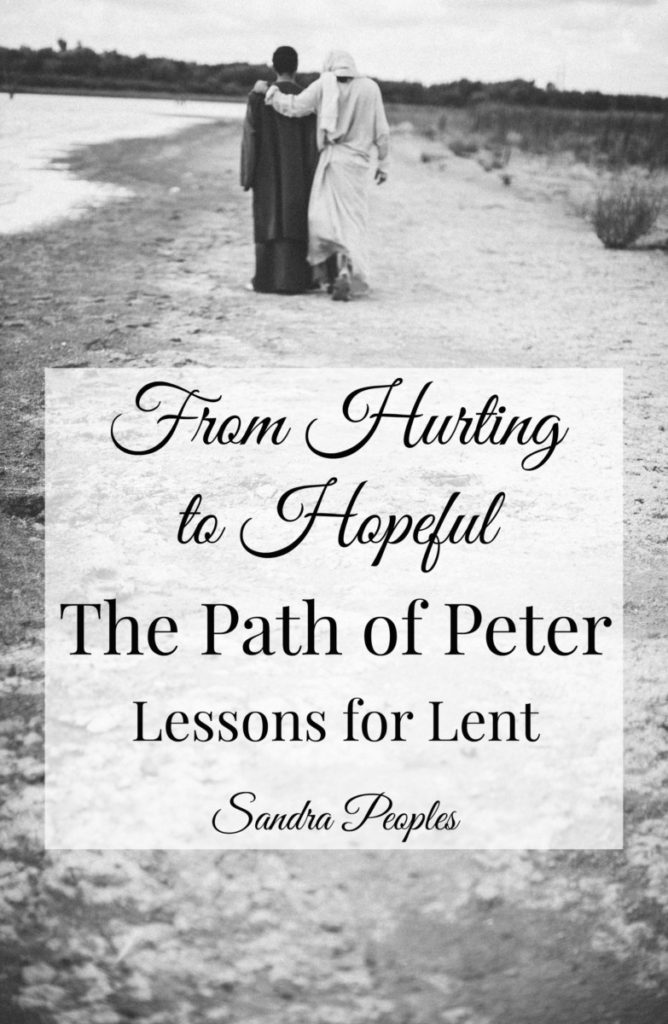 Nothing brings hope to the hurting like the Easter story.
Every year when it comes around, I feel myself exhale. I remember I'm not the only one walking a hard road.
I think about the characters we meet and how their life experiences brought them to the place they were at the end of Jesus's earthly ministry. Judas. Mary. Barabbas.
Even more than the others, I think about Peter. Perhaps no one else experienced the full spectrum of emotions he felt in those last days.
The joy of being with Christ as they broke bread together at the Passover meal. The fear as Jesus spoke of His death. The pride of saying if everyone turned away, he still wouldn't. The anger as he drew his sword when they came to arrest Jesus. The confusion when Jesus healed the guard. The embarrassment when three times he denied knowing Jesus of Nazareth. The guilt when he realized what he had done. The pain of his savior and friend's death. The resignation in the upper room with the other disciples. The anticipation when he ran to the empty tomb. And finally the forgiveness he felt from Christ as they walked on the beach and Jesus gave Peter his new mission.
The story of Peter reminds me I'm not alone. That if Peter can experience all he did and still live out his purpose through the power of Christ's forgiveness and love, then so can I.
This Lenten season, I'd love for you to walk the path of Peter with me. We will experience the same emotions he did and we will find the same hope he ultimately found!
Peter wrote in his epistle, "And after you have suffered a little while, the God of all grace, who has called you to his eternal glory in Christ, will himself restore, confirm, strength, and establish you" (1 Peter 3:10).
Are you where I am today? In a season of suffering? Are you clinging to the idea of there being  an after to the suffering you are experiencing, as Peter described? Do you long to be restored, confirmed, strengthen, and established?
Join me as we move from hurting to hopeful, as we walk the path of Peter.
Sign up below to get email devotions starting March 1st, the first day of Lent. Together we will learn from the gospel accounts and the letters of Peter. And at the end we will be able to say with him, "Yes Lord, you know I love you" (John 21:16) and live out of the love we have for Him.