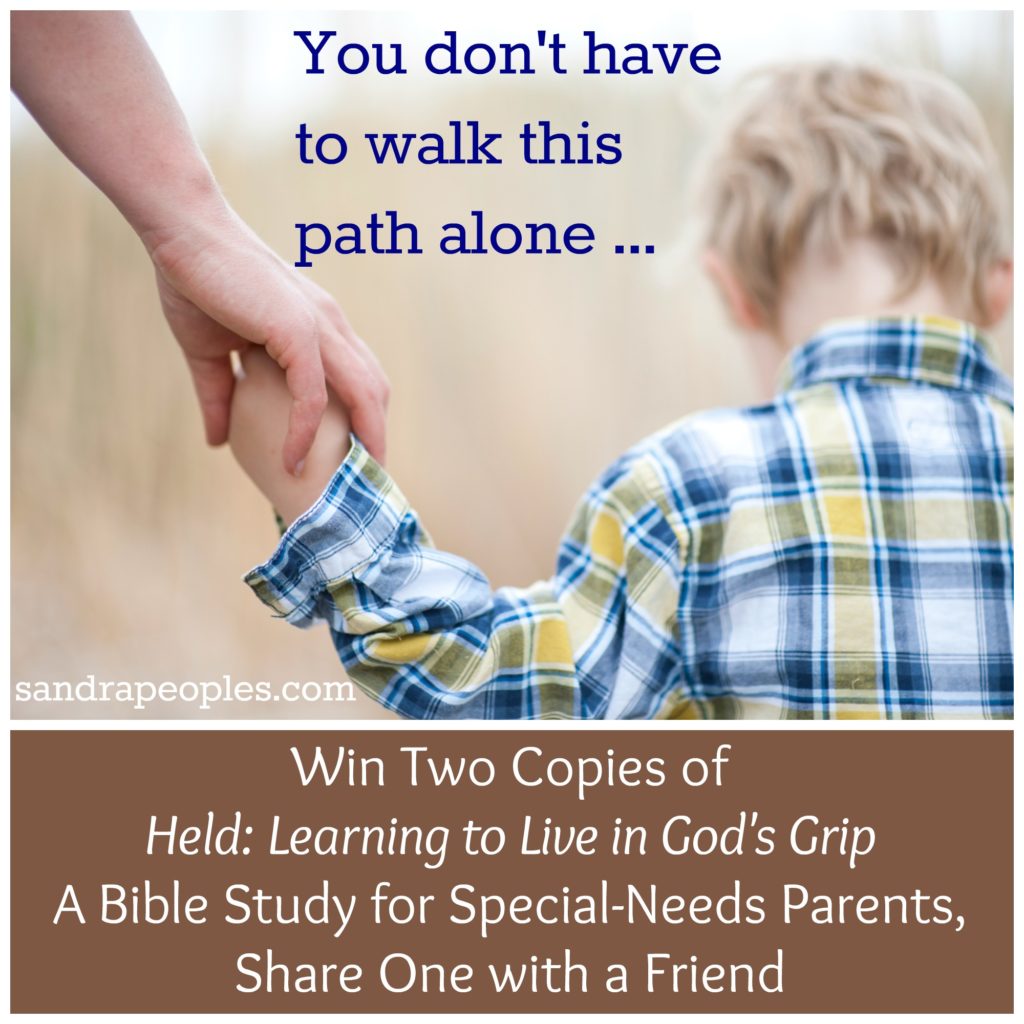 Our new Bible study for special-needs parents is oh-so-close to being available on Amazon! Do you want to be one of the first to get a copy? A free copy? How about two free copies? Here's how:
Special-needs parents are called to walk a difficult path, but we aren't called to walk it alone. In Held, we remind you that God has you in His grip. Nothing you encounter on this path is a surprise to Him. We also believe He designed us for community. That's why our Bible study can be done alone, as a couple, or with a group of special-needs parents.
Has God already blessed you with a friend who is walking a similar path? We would like to give both of you free paperback copies of Held: Learning to Live in God's Grip. To enter for a chance to win, we would love to hear about your friendship. Did you meet at church? At your children's school? Has your friendship formed online? How is your friendship a blessing to you? How do you encourage each other?
Email us at held@sandrapeoples.com and share about your friendship in a few sentences.
We have 10 copies of our book to give away to five sets of friends! They will be chosen at random and contacted using the email address provided. Your friendship story may be featured on this site. Winners will be announced and contacted September 27th, 2013.
We can't wait to hear about how God brought you and your friend together and how He's using you in each other's lives!   
Read the winners' stories here!