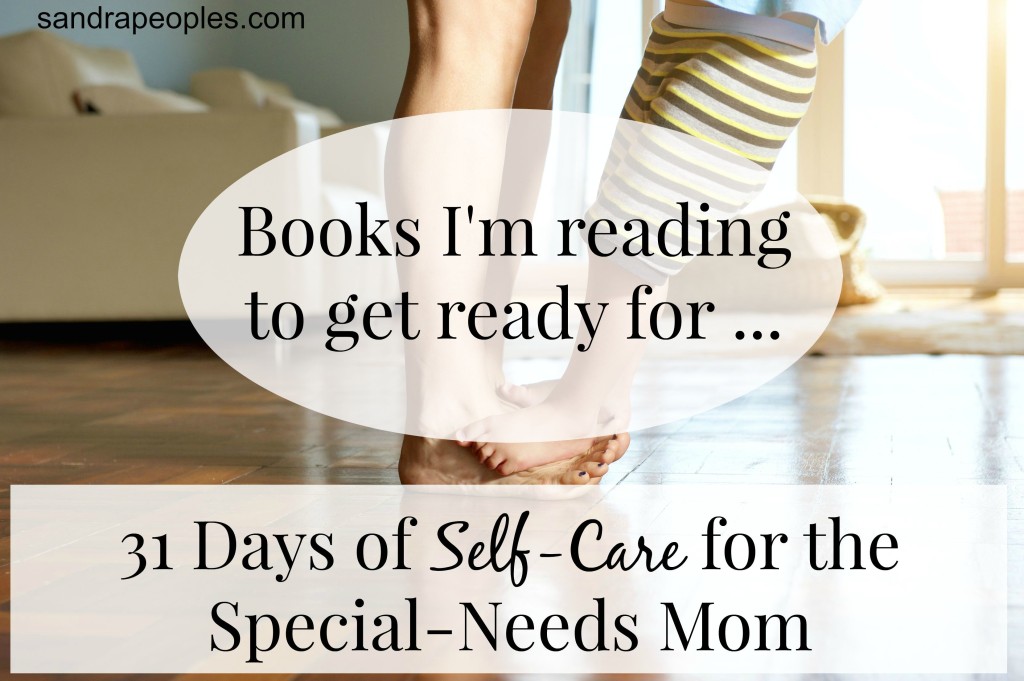 31 Days of Self-Care for the Special-Needs Mom is a couple weeks away! I'm planning and researching and thought I'd share the books I've been reading to get ready. (Affiliate links are included.)
Here's how you can still join us if interested:
Join me on my Facebook page to get updates about each day's topic.
Follow the Pinterest board. Tons of info on the topics we'll be covering, including getting better sleep, eating better, and journaling.
Join me on Periscope at @SandraPeoples. We'll be talking each week about what we're learning and the progress we're making.